Lumlies Quarry Site, NSW
Slope Stabilisation
The challenge
In November 2018, Lendlease contracted EnviroStraw to rehabilitate a steep slope on the Pacific Complete Woolgoolga to Ballina project in northern New South Wales. Due to the terrain, watering presented a challenge.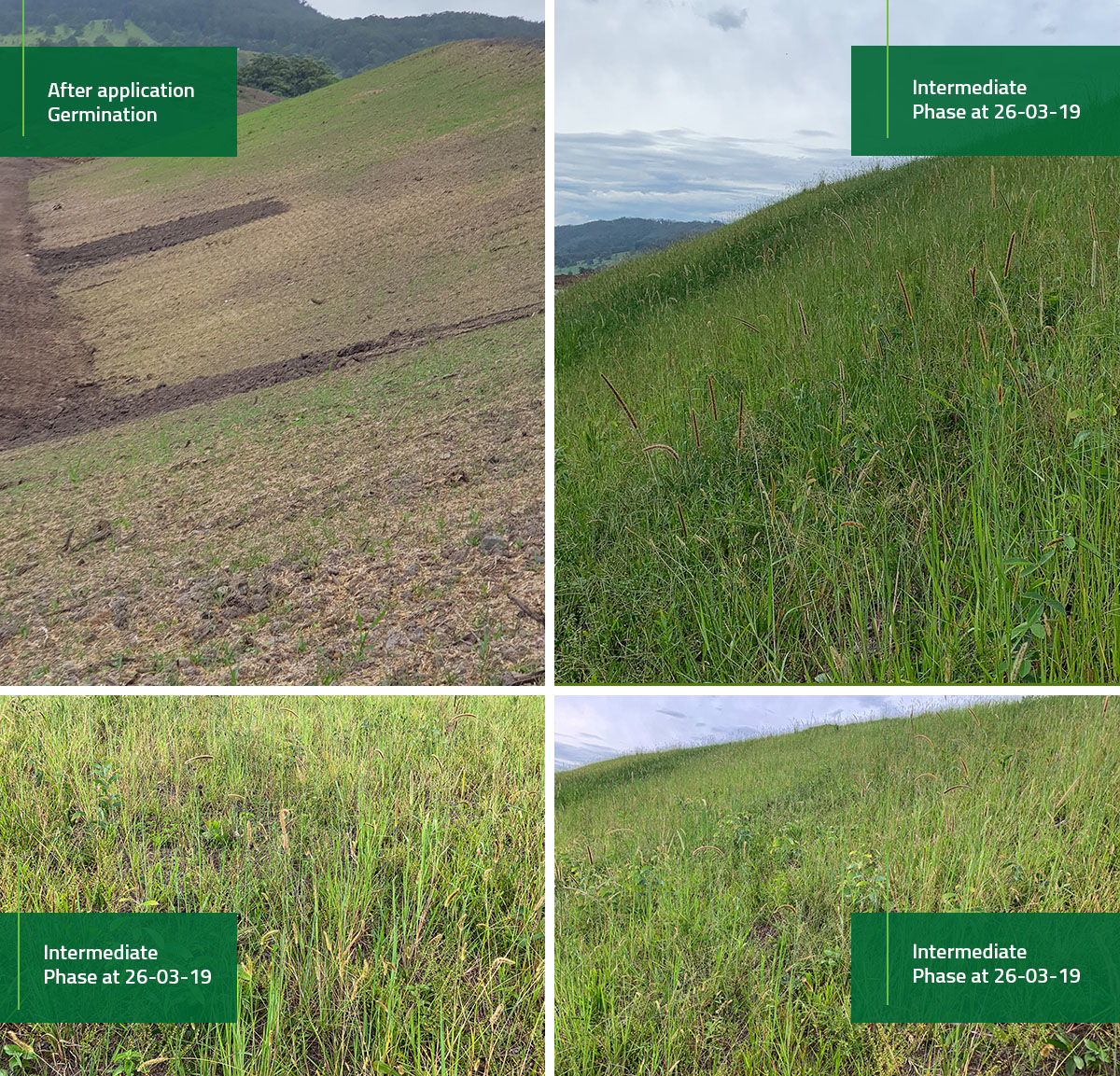 The solution
Soil analyses indicated that EnviroStraw's BioGrowth program was implemented to balance the soil biology and to encourage native plant growth:
• ECM – 8 tonnes/hectare
• EnviroBond – 300 litres/hectare
The results
BioGrowth, EnviroStraw's unique soil science program provided a straightforward, cost effective and timely solution to revegetate the site. The program applied ECM and non-watering binder and polymer, EnviroBond to the site. Germination was initiated despite some scarring caused by overland flow due to a heavy rain event. Furthermore, the region experienced severe hot and drought conditions during December, January, and February. March's rainfall provided much needed relief and the site's recovery has been outstanding. Vegetation established successfully at the site. Full ground cover was achieved in March demonstrating a diverse range of grasses and a significant number of acacias and other natives. The image clearly shows the improvements made by the BioGrowth program notwithstanding the adverse conditions.