Product Overview
Revegetate any Area
While the sight of cranes and bulldozers signals economic growth, the down side is that commercial and mining works wreak havoc on the land. Studies show that self-sustaining vegetation and improved soil health is the best way to repair the damage caused by development.
EnviroMatrix ECM powered by Troforte works wherever a vegetated solution is required to prevent erosion, stabilise bare ground and/or revive depleted soils. Unlike hydromulch and topsoil blankets, EnviroMatrix ECM conditions the soil at a microbe-level for lasting, self-sustaining results.
EnviroMatrix ECM contains built-in nutrients for sustainable growth and won't pollute waterways. It is a chemical-free solution that's proven to work on even the most depleted soil in any climate.
Because it requires less water than other hydromulch products and is biologically activated with a potent microbe and nutrient composition, Enviromatrix ECM can revive soil in the harshest conditions.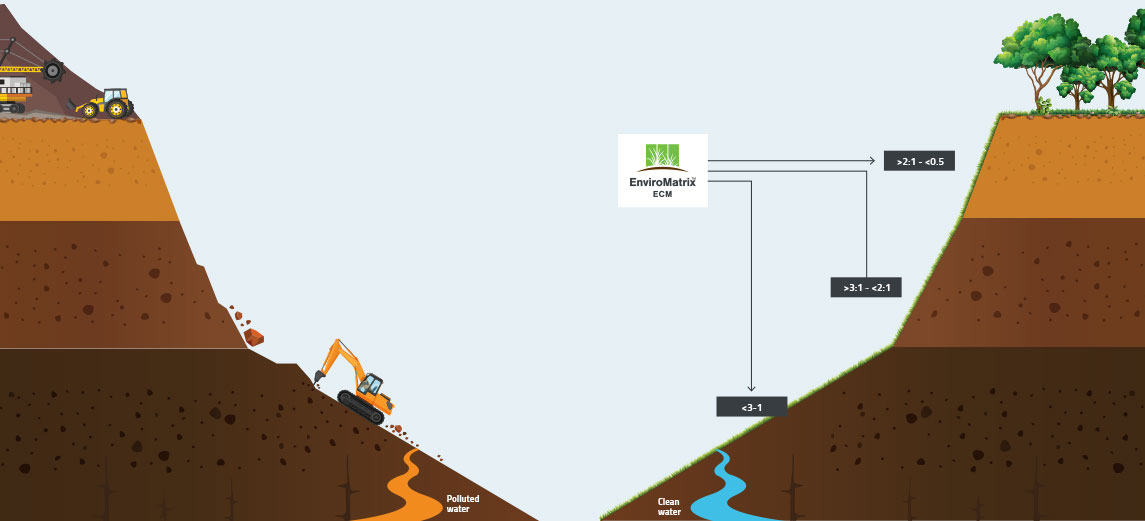 Commercial Applications
EnviroMatrix ECM is the cost-effective solution proven to revegetate commercial sites where top soil has been lost or depleted due to:
Development & infrastructure
Steep slope work
Mining activity.
Our advanced soil science brings the most ravaged land back to life.
Benefits
Encourages a strong root system

All EnviroStraw products are designed for sustainable long-term revegetation.

Works faster and needs less water than standard hydromulch

What is truly remarkable about EnviroStraw products is how fast they works. Results can be seen in just a few weeks.

Weed, pest and pathogen free

Our solutions are free from nasties and designed to work in harmony with the eco-system.

Contains built-in nutrients for sustainable growth

EnviroStraw works with nature to revive soil and revegetate large expanses of depleted land.

Won't pollute waterways

There is no toxic run-off to worry about when you use EnviroStraw.

Proven to work in the harshest conditions

Even severely depleted soil on steep slopes responds extremely well to our hero product, EnviroMatrix ECM.

Australian owned and manufactured

Not only are our products developed by leading Australian scientists, they are also made here.

Chemical free

Our team recognised that there was no need to resort to harsh chemicals because, just like the human body, nature has an incredible ability to heal itself given the right nutrients.
Soil Food Web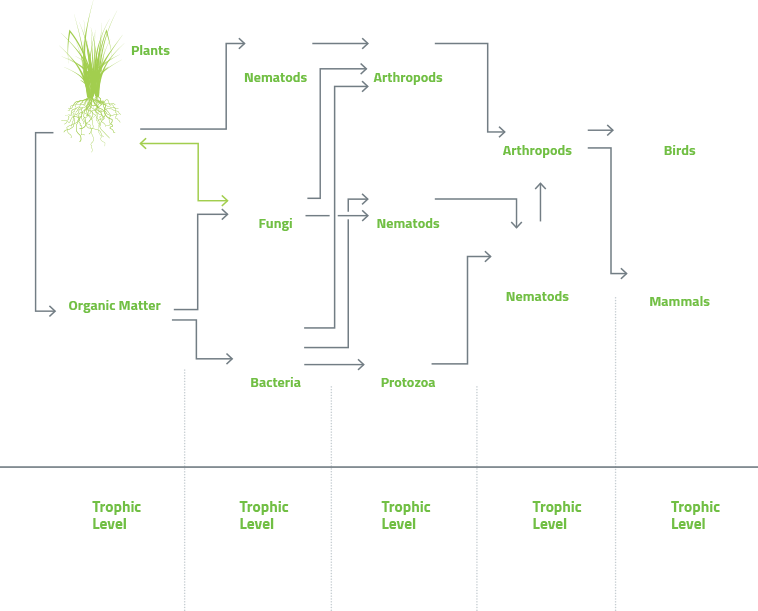 What creates healthy soil?
Soil scientists and microbiologists have discovered that a community of bacteria, fungi and other microbes exists in symbiosis with the root hairs of plants.
Our hero hydromulch EnviroMatrix ECM initiates the development of healthy soil through a combination of the essential elements that make up robust topsoil.
EnviroMatrix ECM conditions the soil via a delicate blend of essential fungi, bacteria and natural minerals. This helps rebuild topsoil and soil health by mimicking the natural Soil Food Web.
Find Out More