Welcome to
EnviroStraw
Now any commercial site can be revegetated quickly and sustainably – no matter how depleted or erosion prone.
The EnviroStraw range of revegetation solutions and our erosion-control product, GeoSpray, were developed by Australia's leading soil scientists over 12+ years.
Our products are proven to revive soil and establish native vegetation with increased carbon levels. They contain built-in nutrients for sustainable growth and work faster (with less water) than standard hydromulch.
Our chemical-free revegetation products are Australian-owned and manufactured. They have been carefully developed to accommodate all land sloping variants.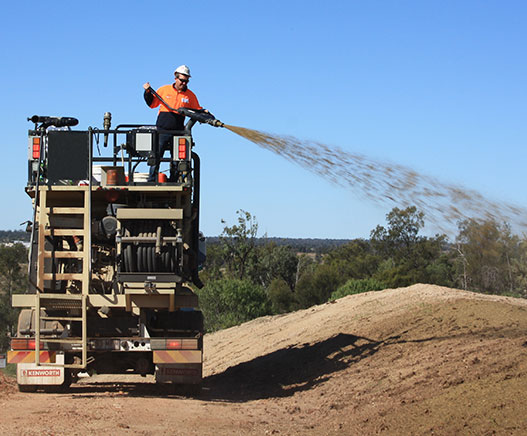 Developed in Australia for Global Conditions

Soil Food Web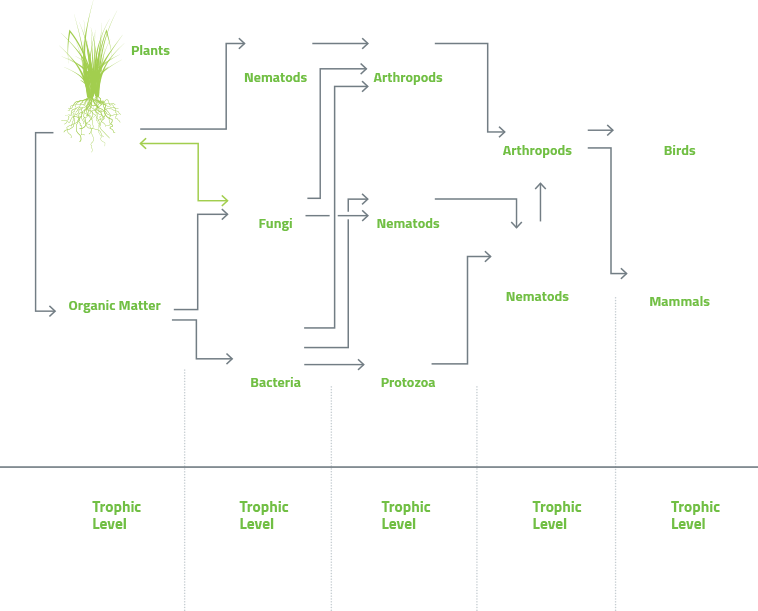 What creates healthy soil?
Soil scientists and microbiologists have discovered that a community of bacteria, fungi and other microbes exists in symbiosis with the root hairs of plants.
Our hero hydromulch EnviroMatrix ECM initiates the development of healthy soil through a combination of the essential elements that make up robust topsoil.
EnviroMatrix ECM conditions the soil via a delicate blend of essential fungi, bacteria and natural minerals. This helps rebuild topsoil and soil health by mimicking the natural Soil Food Web.
Find Out More