ENVIROMATRIX Erosion Control Matrix (ECM)
EnviroStraw's hero product, EnviroMatrix (ECM) is an all-in-one product packaged into one bale. It is an advanced BGM (Biotic Growth Media) designed to control erosion, and address the biological, chemical, and physical requirements for stabilising and restoring vegetation on disturbed soil sites. ECM is suitable for all sites even where topsoil is scarce, or for highly problematic soils with low carbon levels. A purpose-designed natural soil conditioner, ECM includes a diverse range of carefully selected strains of beneficial bacteria and fungi with included bio-stimulants. It is ideal for use on all construction sites and for revegetating any area including extreme slopes. ECM requires less water and improves water use efficiencies (WUE), resulting in significant cost savings.
Recommended Applications
1

Extreme slopes >3H - 0.5:1V1

2

Fire and mine site reclamation

3

Landfills
4

High rainfall climate zones

5

Suited to all sites airports, roading projects, sand dune stabilisation, mine site revegetation, railway batters

6

Non-watering options are available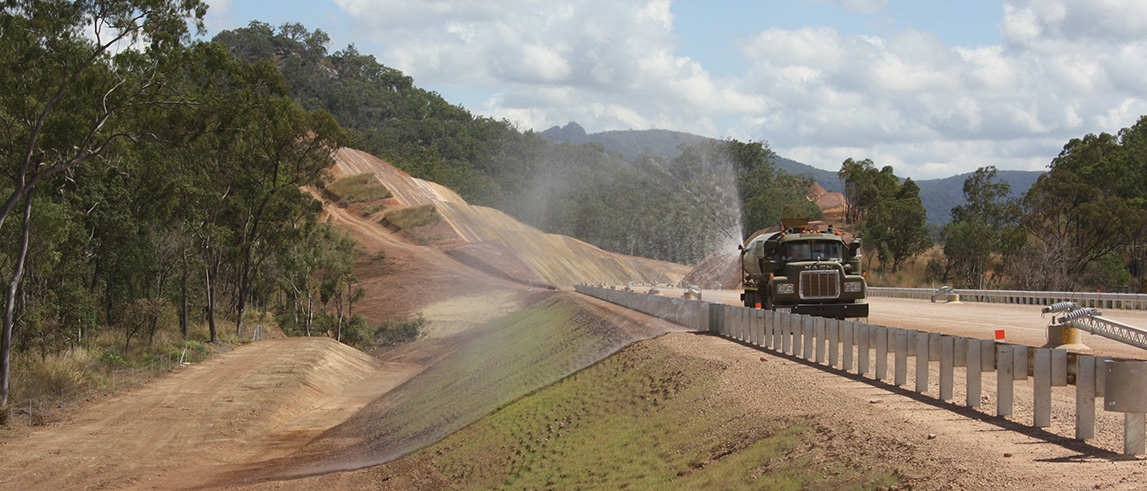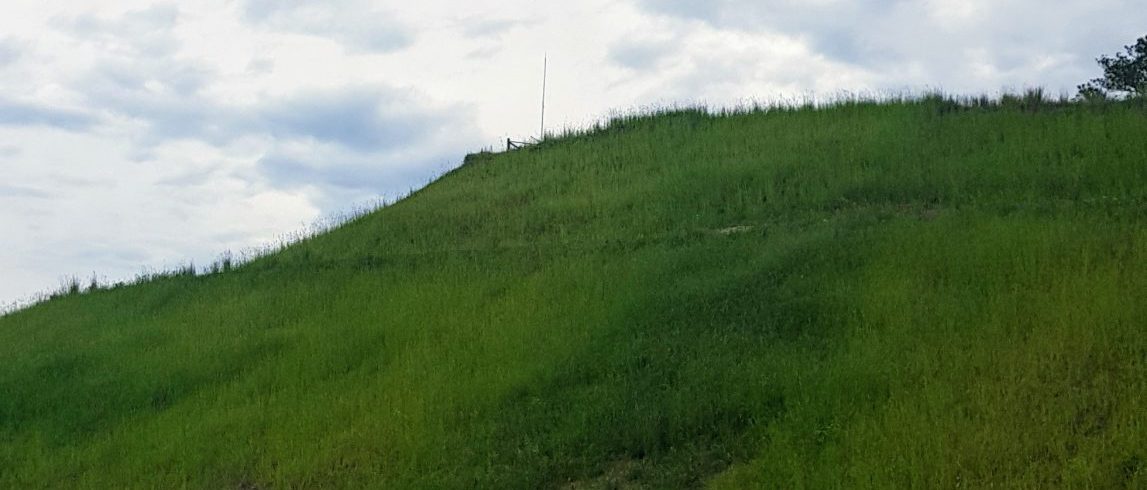 Benefits
One-step application for control of erosion and
vegetation establishment

Fertiliser not required/natural mineral ores and




biostimulants included for improved plant establishment

Topsoil is not required, ONLY a suitable subsoil

Includes a purpose designed nitrogen source for long termf

plant available nitrogen

Long natural interlocking fibres for improved rain




impact protection and erosion control on steep slopes

Native plant-ready

A diverse suite of beneficial bacteria and fungi for growing healthy soils
Improved onsite Water Use Efficiency (WUE), requiring up to 40 % LESS water during the application process
Download the Enviromatrix ECM brochure
For an in-depth look at the hero product that's producing revolutionary
revegetation results, download the EnviroMatrix ECM brochure.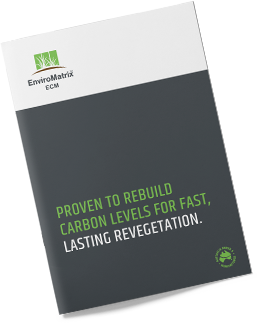 Other Products In The Hydro Mulch Range