Aratula roading project
Aratula, QLD
The challenge
Our team was engaged to revegetate roadside drains after they were cleaned out and reconstructed prior to the wet season. Our client was looking for a non-watering, low-maintenance, long-term and self-sustaining revegetation and erosion-control option in storm-prone Aratula – a township in Queensland's subtropical scenic rim region. 

The solution
After assessing the site and processing the available meteorological and soil data, we chose to apply EnviroMatrix Biotic Growth Amendment at a rate of 5 tonnes per hectare, with EnviroBond long-term storm guard polymer at a rate of 400 litres per hectare because a watering program was not going to be implemented – a solution devised in part to protect the seed and control erosion during the torrential rain storms triggered by subtropical storm activity common in the area.

This combination was intended to provide immediate and medium-term soil erosion control until nature provided a rain event that would trigger the seed to germinate –  allowing for a diverse cover of vegetation to effectively establish, which would in turn lead to a long-term low-maintenance outcome.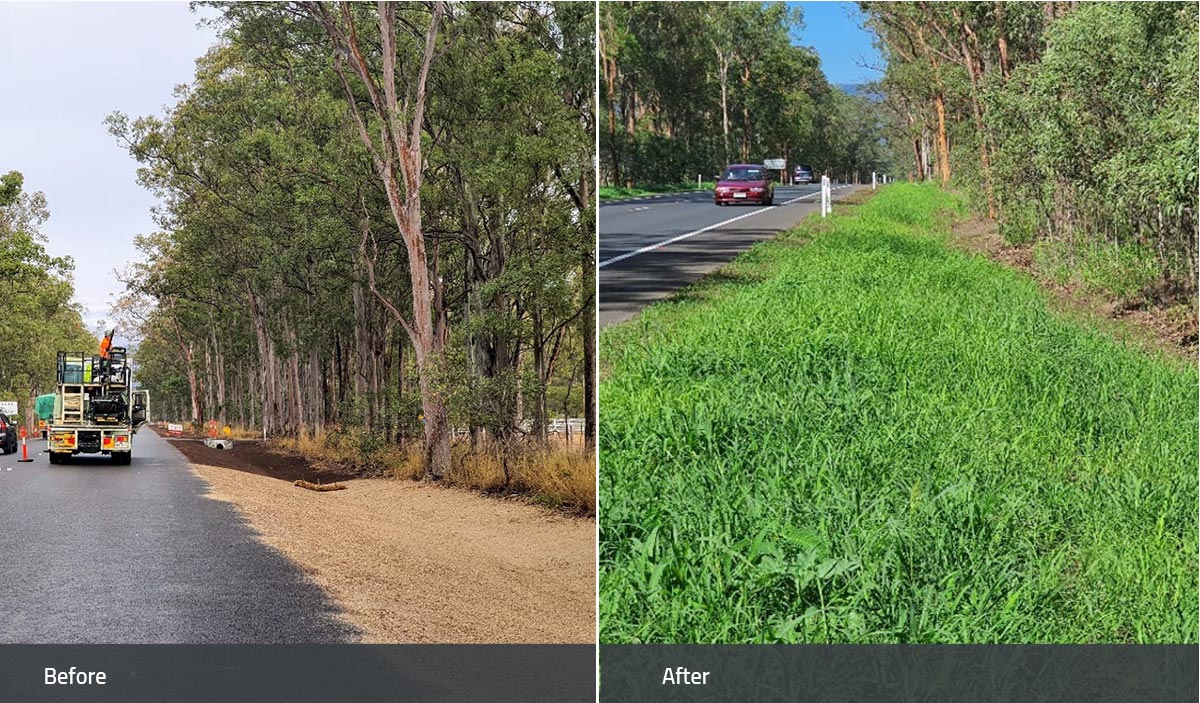 The results
Despite very little rainfall in the area for the first two months, a healthy stand of diverse grass species was evident just four months after our early October 2020 application date.
This was largely thanks to the microbial system included in the EnviroMatrix BGA (Biotic Growth Amendment) and the dryland non-watering program that was implemented, protecting the seed that included millet as the cover crop, Queensland Blue couch and other legume and annual perennial species, as well as some native species, to ensure a long-term self-sustaining outcome would be achieved.