Tabulam Roadside Revegetation Project
Tabulam, NSW
The challenge
To revegetate jute mesh-treated sandstone roadside batters near Tabulam, NSW.
Our brief was to provide a solution that would not require the carting and spreading of topsoil onsite.
With no topsoil and a subsoil consisting mostly of sandy low carbon soil and broken sandstone, the soil conditioning process presented several challenges.
Soil testing indicated highly acidic pH levels and very low levels of EC, carbon, nitrogen, phosphorus, calcium and trace minerals. The soil also had high magnesium and iron concentrations, which is characteristic of rocky clay and sandy soil types.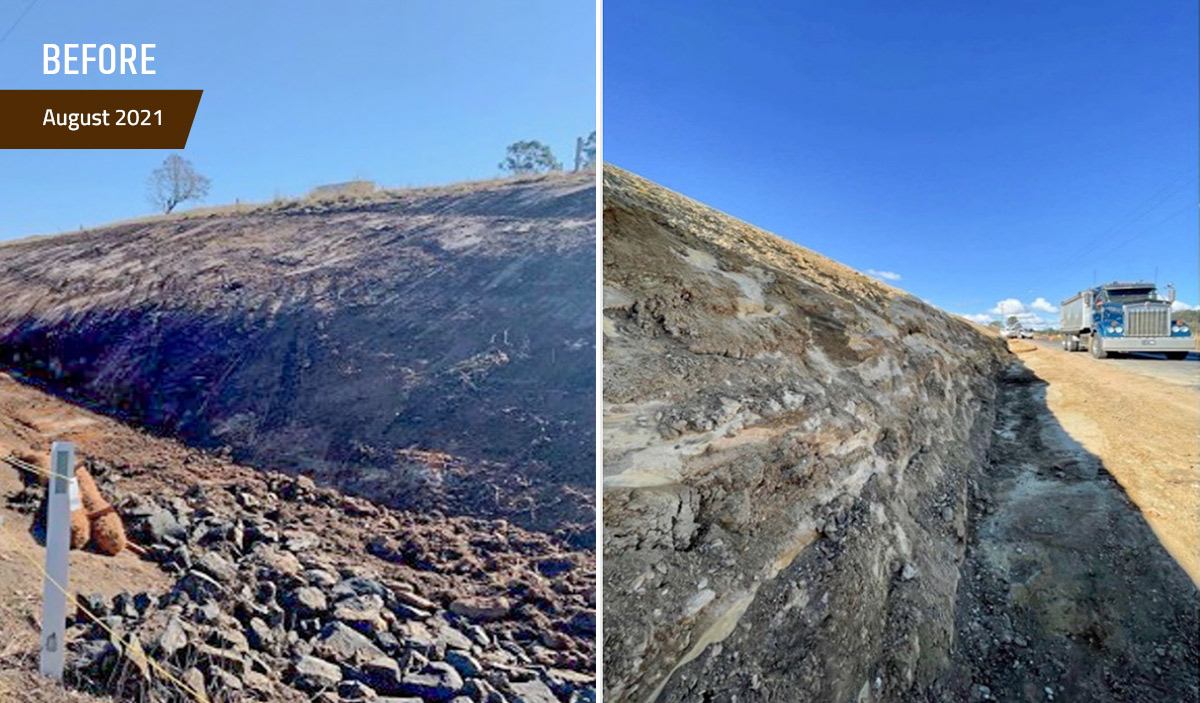 The solution
Our qualified installer applied a combination of EnviroMatrix ECM Biotic Growth Amendment and EnviroBond storm guard polymer as part of a non-watering program. 
EnviroMatrix ECM + EnviroBond Storm Guard polymer was applied in two passes at a rate of 10 tonnes per hectare to ensure a thick growth mat . These products combined conditioned the soil for instant erosion control and effective long-term vegetation establishment.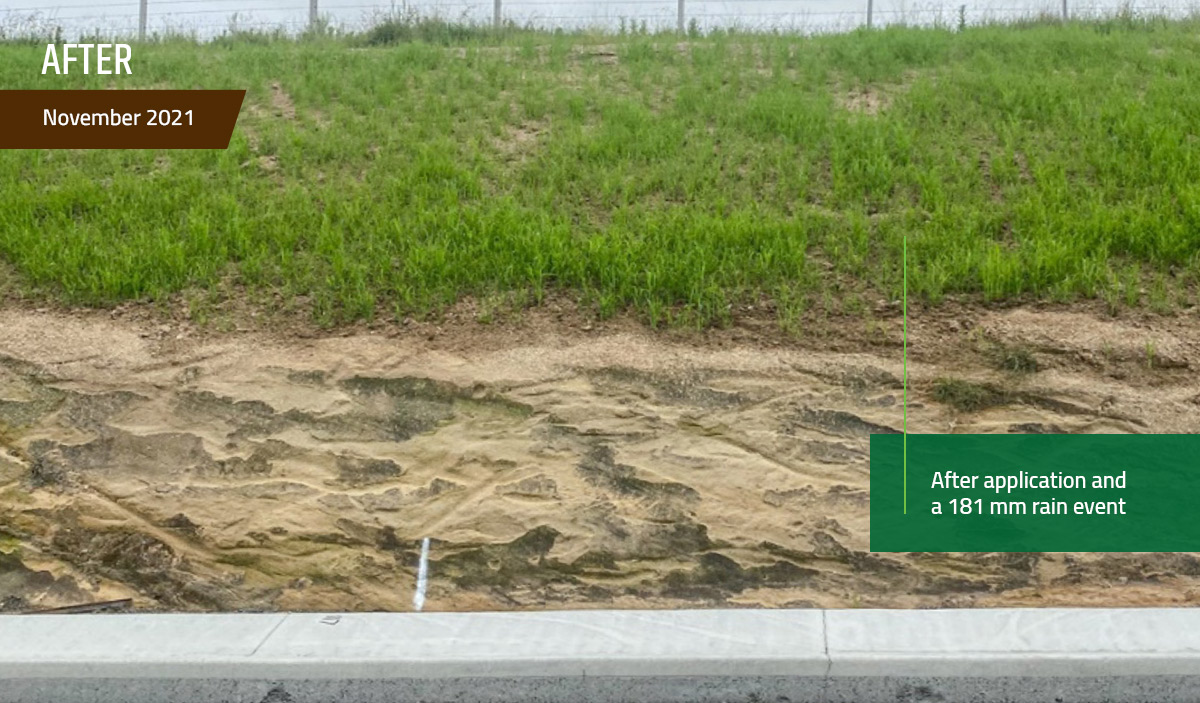 The results
In February 2021, three months after application, a healthy cover crop was established, providing effective surface coverage and minimising soil surface erosion.