In general, there are three main facets to a circular economy –
design to eliminate waste and pollution,
keep products and materials in use, and
regenerate natural systems.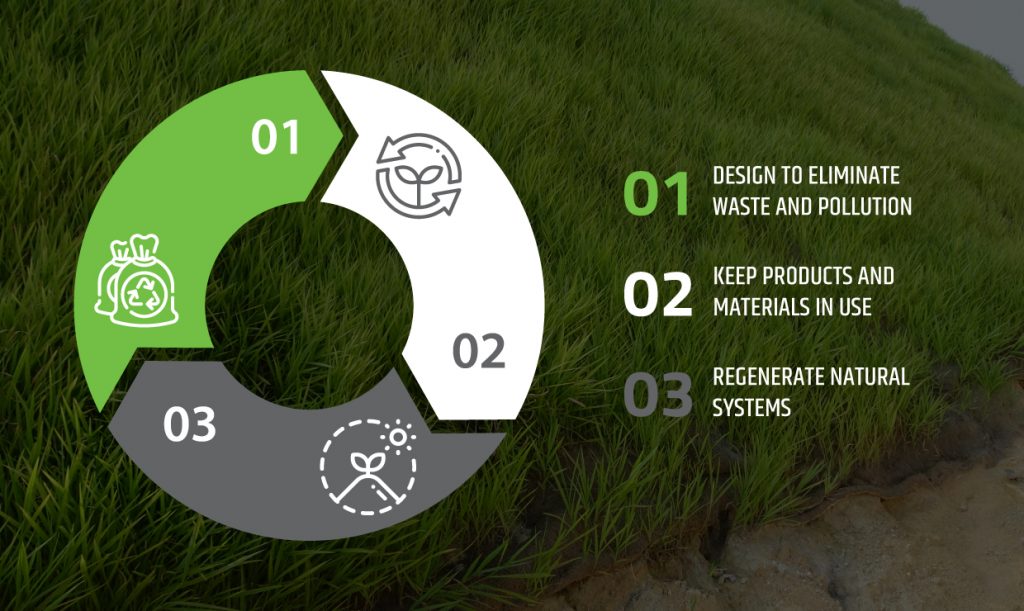 Here at Envirostraw, we contribute to the circular economy in a number of ways – one of which is by taking the revenue from sales and purchasing Australian waste and renewable products. In doing so, we ensure the funds we generate are redistributed back to businesses across Australia, which creates employment and increases revenue streams for a variety of businesses. 
By using manufacturing facilities and partners in small towns across Australia like Yarrawonga in Victoria and Gympie in Queensland, we help them sustain and grow their businesses, whilst they support us by providing us with high quality products and services. Additionally, the local transport industry – another large Australian employer – also benefits.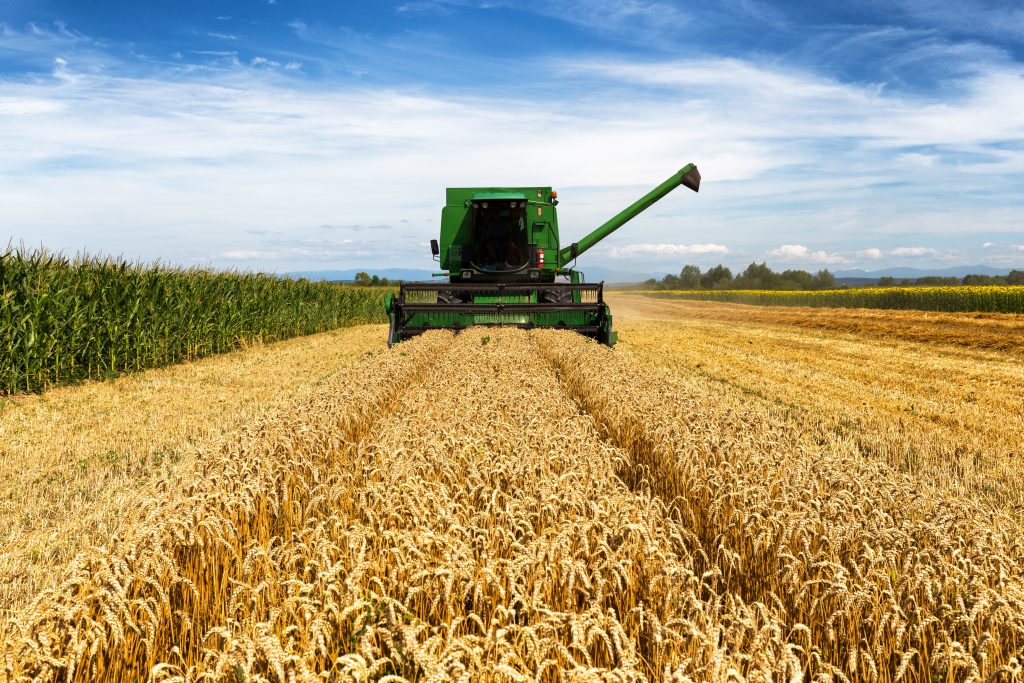 In terms of using waste products, the straw fibre we use is what's left over after the harvest of cereal crops, which would often be burnt in the paddock. Additionally, waste newsprint – which ends up in landfills or is exported overseas – is used in EnviroStraw's range of hydromulch products.  
When considering a product, we tend to prioritise suppliers that share our values and commitment to Australian renewable resources, as well as a desire for collaboration. When suppliers and manufacturers build a partnership it's a real win-win relationship – we benefit from improved communication and advanced warning of supply-chain issues, and create a long-term, open and honest relationship.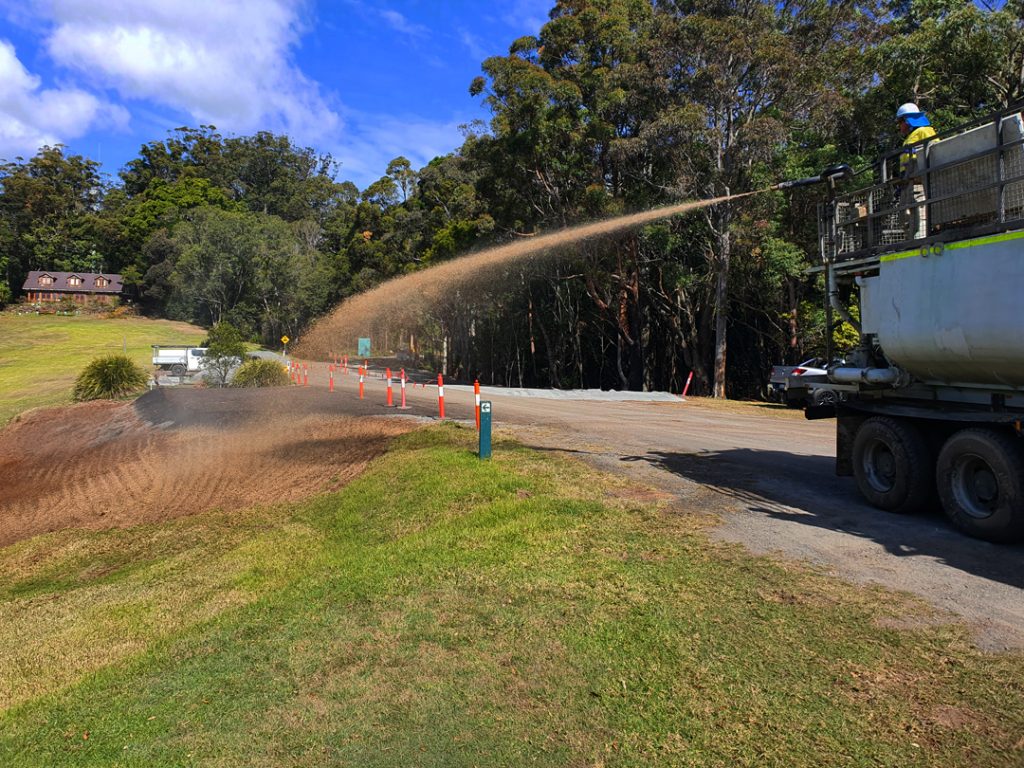 Once we manufacture a product, it's distributed to application contractors all over Australia – putting the renewable resources to good use by applying them to the soil on mine sites, development sites and roading projects. The fibers used in our hydromulch product create a layer that builds topsoil and establishes vegetation – protecting the land from erosion, and stopping sediment and other contaminants entering our precious waterways.