We can sing from the roof-tops that our products are Australian-made and deliver the best results in the market – but amongst the noise of competitor marketing campaigns, convincing sales-people and pre-existing 'preferred suppliers', we're not always selected. However, if you're looking for a solution that'll genuinely deliver the best results on the market at the most affordable price, plus you want to support Aussie-made, you don't need to look any further. The proof is in the soil!
We're cheaper than imported products
It's one thing to say we're a more economical solution – that's what everyone says. We know we need to show you how it works. 
The graph below shows an actual comparison of EnviroStraw's EnviroMatrix vs the equivalent product from imported suppliers. The products have been shown as per their manufacturer's specifications – i.e. how they're recommended to be used – and would be used in this capacity on projects approximately 20 hectares in size.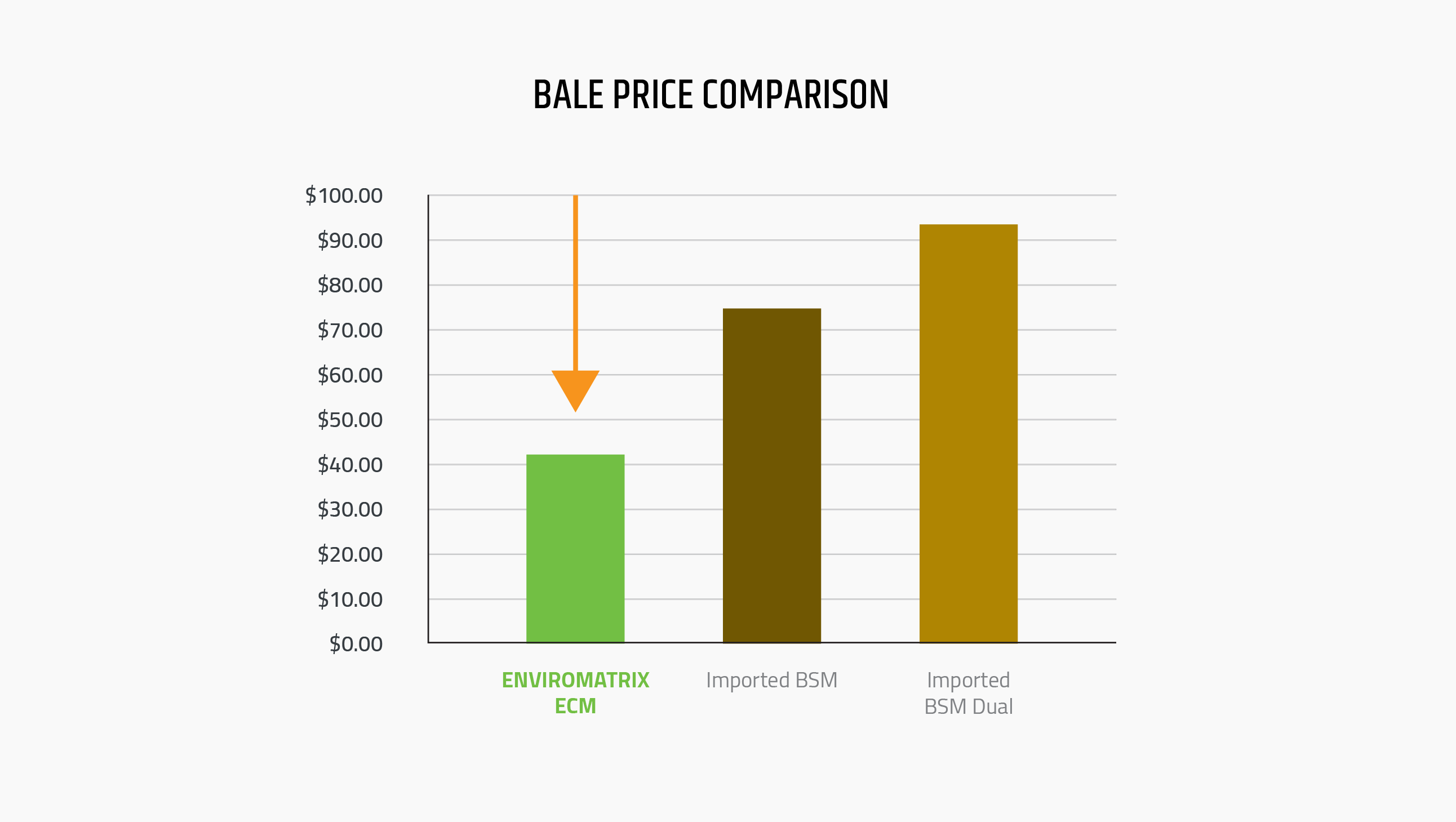 The EnviroStraw local price advantage
The total cost to use EnviroStraw's EnviroMatrix is lower than our competitor's hydromulch products. As our products are locally owned and manufactured using Australian renewable resources, they're more affordable. Further, our products do not carry additional costs for shipping and landing products in-country, and they're not subject to ever-changing exchange rates.
It's not just about cost
We recently lost a contract to a competing company. On face value their product 'seemed' cheaper – however, in order to be competitive on price they lowered the application rate per hectare and risked the project outcome. The figures in the chart below have been calculated at an application rate of 6000 kgs per hectare. Our competitor has two products – BSM dual and a two-product program BSM. Typically applied at 4000 kgs pass one with a BFM hydromulch applied over the top pass two at a rate of 3000 kgs, the BFM pass is required to minimise the risk of erosion. EnviroMatrix ECM Biostic Growth Amendment is a dual product and can provide savings of up to $17,600.00 per hectare.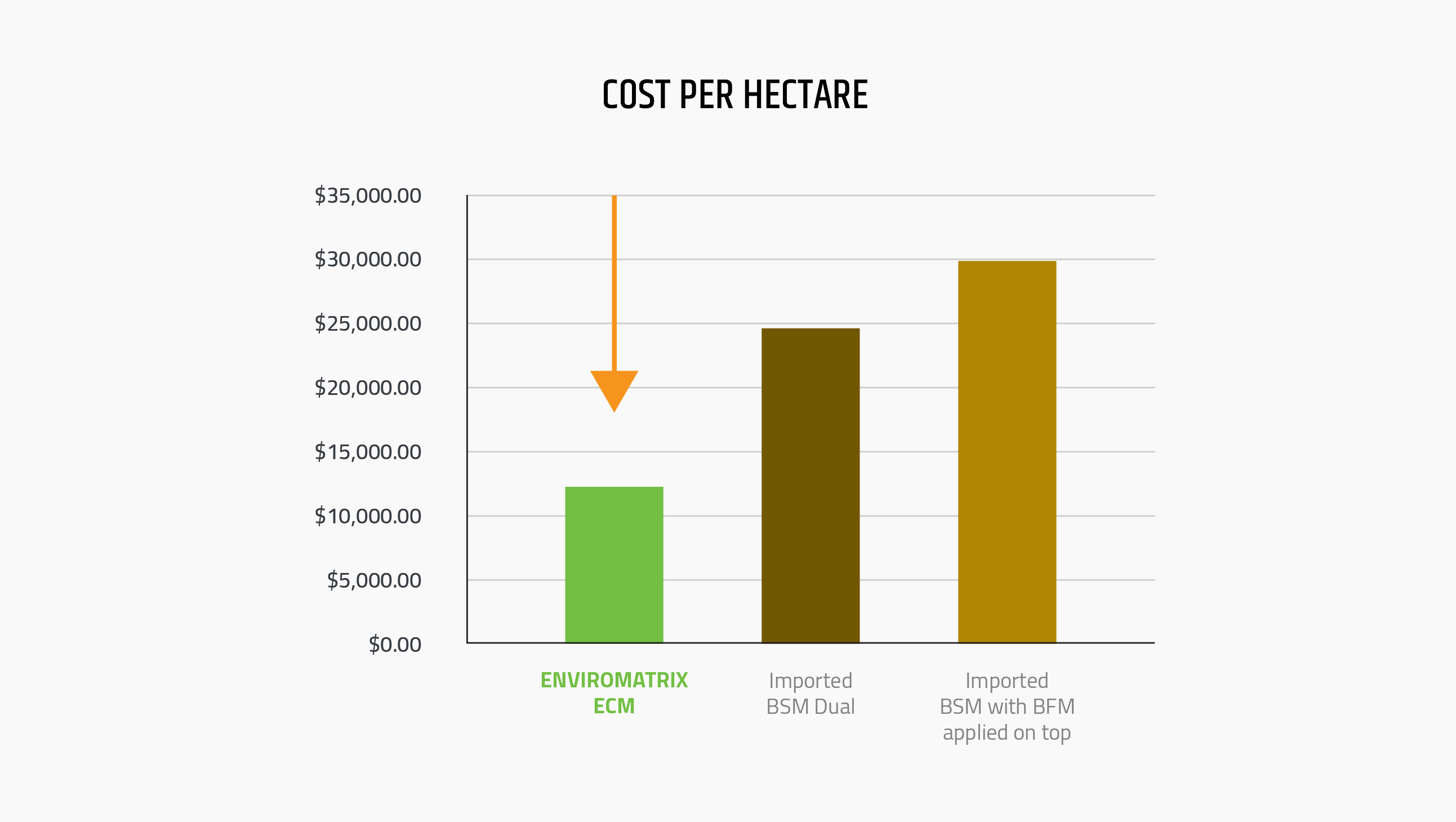 Cost and performance should work hand-in-hand
As identified above and throughout the projects we work on time and time again view our case studies here, EnviroStraw's product range is the most competitively priced in the industry and it achieves the top results. 
But it goes further than this – other factors that impact cost and performance should be considered when weighing up commercial revegetation solutions. 
EnviroStraw's products have been scientifically and independently lab tested in line with our BioGrowth program – a world-first microbial carbon revegetation program that holistically builds on conventional rehabilitation practices by rejuvenating depleted soils, increasing beneficial microbial activity and increasing soil carbon. This has proven to provide significant savings in regards to soil amelioration and maintenance and, with such a high-performing program, the risk and costs are minimised.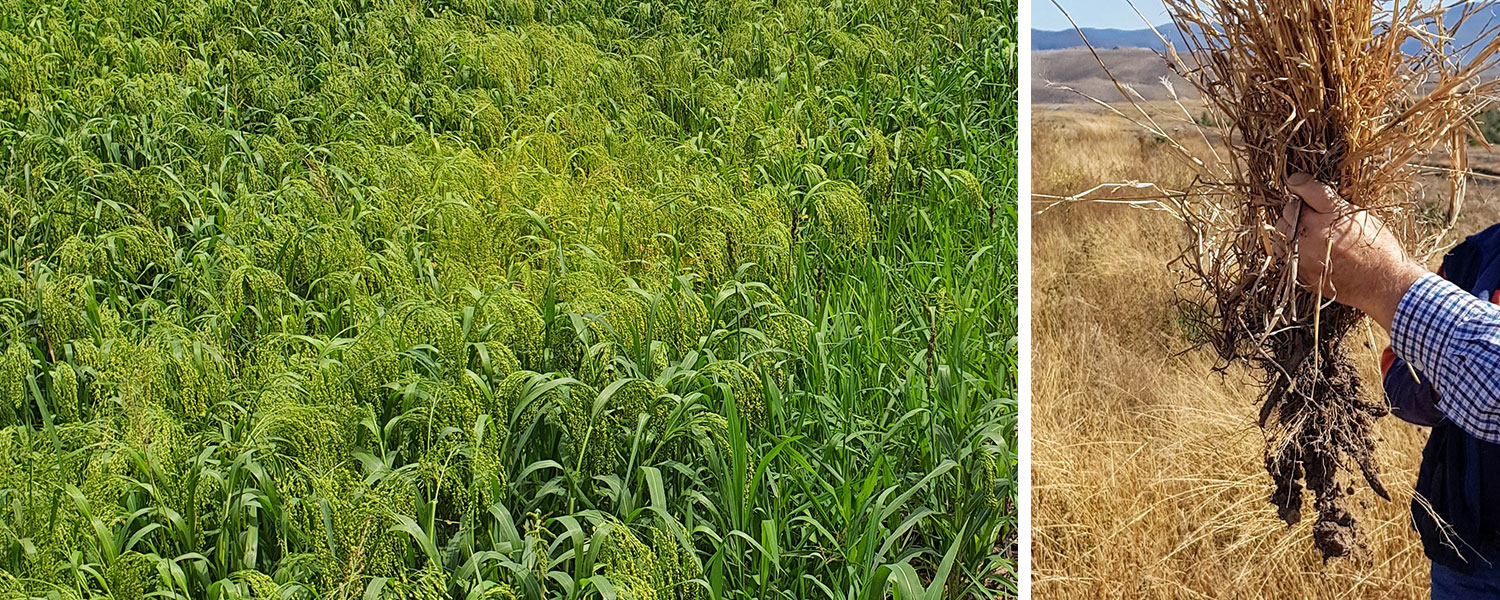 Water use efficiency (WUE) is also a critical consideration for any Australian construction or mine site – especially in remote and dry areas of Australia. EnviroStraw's solutions transform any soils, using up to 40% less water than conventional products. This has a profound knock-on effect to project costs – reducing the need for ongoing maintenance and watering and lowering the risk of expensive reworks. 
EnviroMatrix ECM is not just a Hydromulch, it's a combination Biotic Growth Amendment and Erosion control all in a single bag just add the seed and spray it couldn't be easier. Suitable for Extreme slopes and anywhere topsoil is not available.