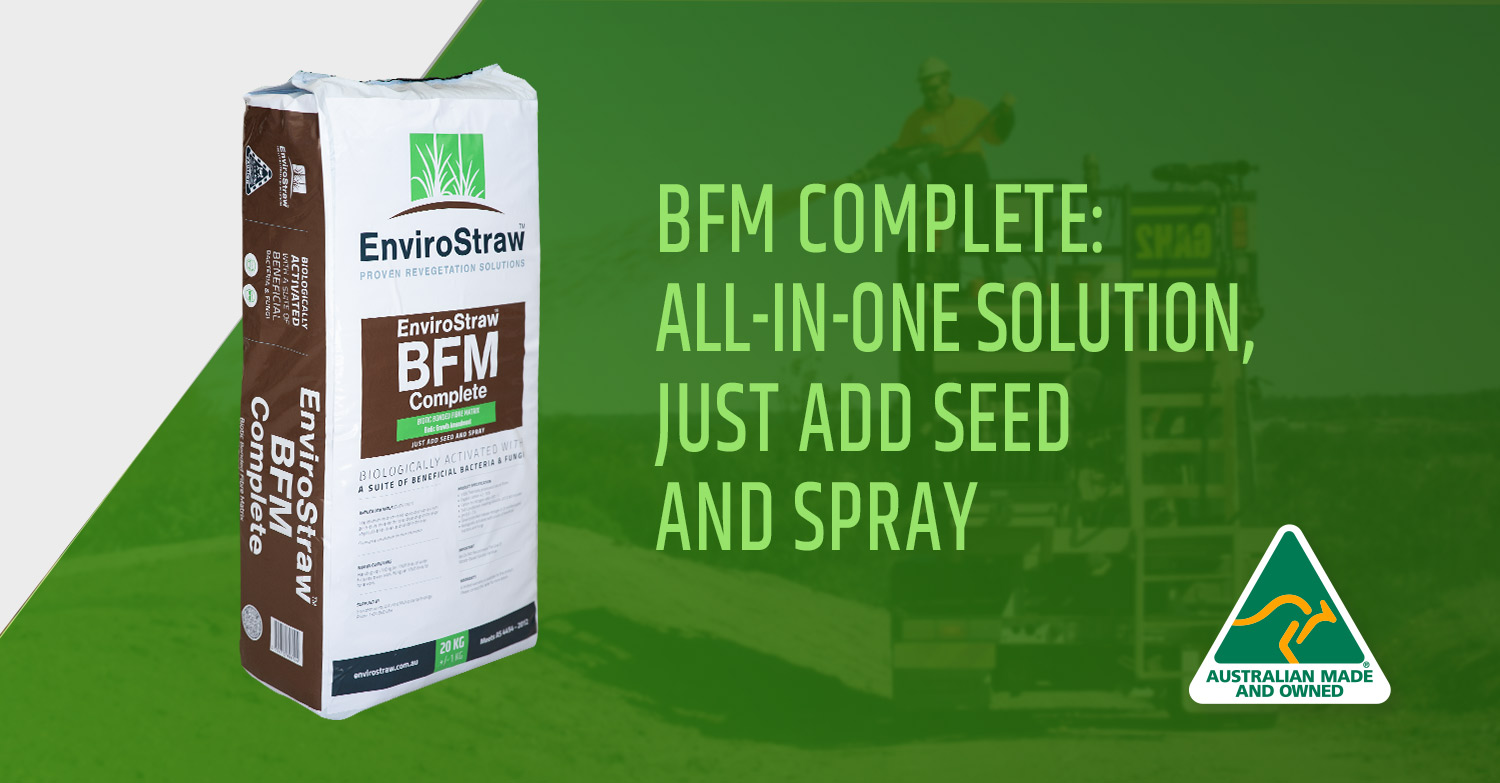 New from the global leaders in microbial revegetation comes EnviroStraw BFM Complete – an all-in-one solution that truly raises the bar for Australian BFM hydromulch products, acting as a hydraulic growth media, bonded fibre matrix and biotic growth amendment. All you need to do is add seed and spray. 
Why BFM Complete is all you need
Composed of thermally processed, natural plant-derived fibre that includes 22 bacteria and fungi; CRF controlled-release, mineral-based fertiliser; bio-stimulants; probiotics and soil conditioners, BFM Complete is a native-plant friendly solution that meets Australian standards for soil conditioners.
BFM Complete incorporates bio-friendly polymers and organic water absorbers that bond with the soil surface to create a porous, absorbent and flexible mulch matrix that's erosion-resistant and provides up to six months of outstanding soil surface protection.
A range of benefits
Improves soil health

Kickstarts rapid germination

Controls erosion for up to six months

Long term, self-sustaining solution

Made in Australia from Australian renewable resources

100% biodegradable

Native plant-friendly

Uses significantly less water than standard hydromulch

Superior soil surface protection

Extremely cost competitive

Improves on-site efficiencies and compliance