After the bushfires, EnviroStraw makes revegetation possible.
Australia's bushfires have devastated millions of hectares, but it's not just the wildlife and trees that have been severely impacted, but also the soil. Recovery of the flora and fauna begins with rehabilitating the soil and an incredible product developed by EnviroStraw's leading soil scientists has been proven to revegetate even the most fire ravaged areas.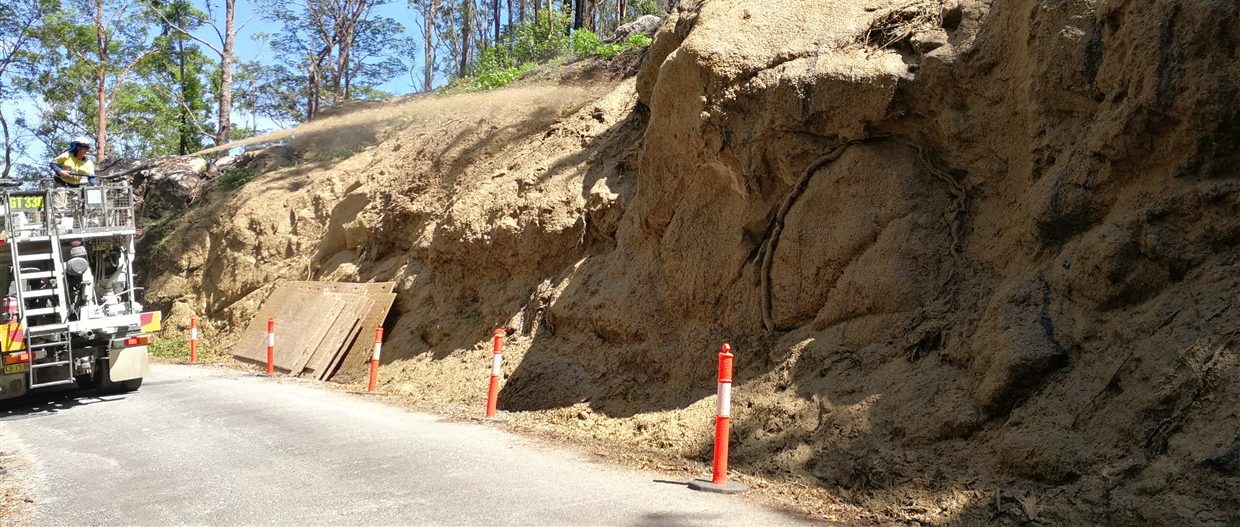 The devastating 2019/2020 fire season
Dozens of lives have been lost, thousands of properties destroyed and at least 18 million hectares burnt across Australia this fire season. Intense efforts are focusing on recovery including via the Federal Government's new dedicated National Bushfire Recovery Agency. One crucial part of this effort is restoring and rehabilitating local environments and that's an area where EnviroStraw's expertise comes to the fore.
The impact of bushfires on soil
Research shows that a severe bushfire can have a catastrophic impact on the soil. It reduces the fuel and organic nutrients, leads to erosion and increased sediment in waterways affecting water quality. Rain is welcome after fire but intense, torrential falls can actually impede the recovery of the soil, preventing revegetation and contaminating our valuable waterways which further impacts wildlife.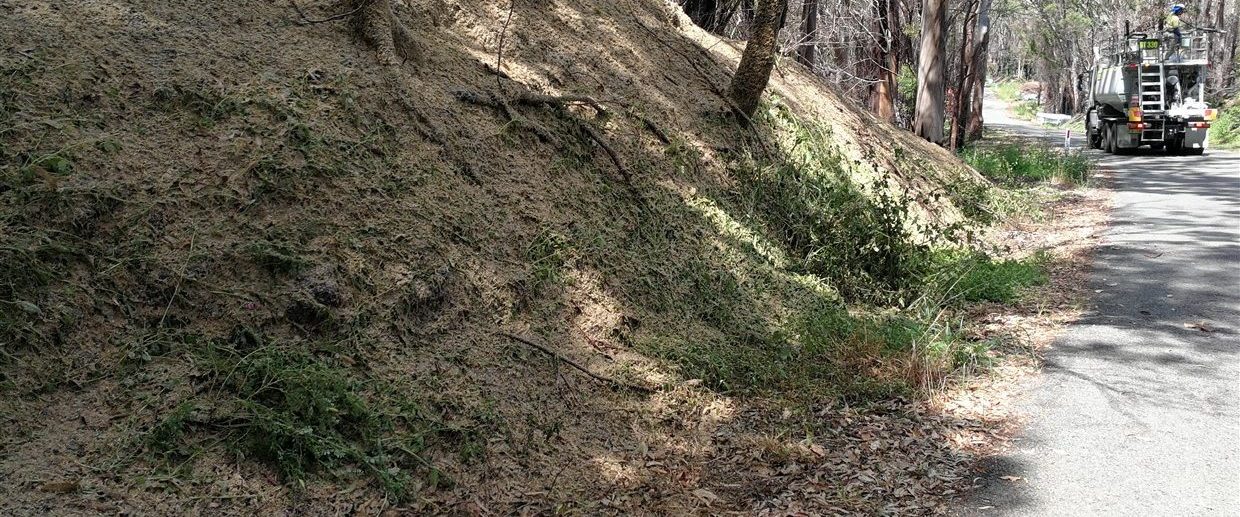 Revegetation solutions
EnviroStraw's team of leading Australian soil scientists and agronomists have long provided revegetation solutions for infrastructure and commercial sites that can revive soil in the harshest conditions. Each is designed to work in specific ways and when it comes to rehabilitating fire ravaged and damaged areas, there is one product that stands out as the ideal solution – EnviroStraw's EnviroBond Polymer.
What is EnviroBond Polymer?
EnviroStraw's EnviroBond Polymer is a unique, high performance liquid soil binder that can be applied to large areas of land through a range of methods – via water truck, Hydromulch equipment, helicopter or airplane. Spraying the product onto the soil offers a cost-effective solution for the rehabilitation of damaged and erosion prone areas just like those we see following bushfire.
Unique 3D 'honeycomb' protection
The EnviroBond Polymer is unique because it creates a three-dimensional honeycomb-shaped matrix throughout the topsoil layers which penetrates and binds all soil types, even sand. This is especially useful in ensuring soil consolidation after bushfires. The special, biologically-friendly structure safeguards seeds allowing them to thrive, while also ensuring excellent water retention resulting in water savings of up to 30%. Not only is that crucial water retained, the 3D honeycomb matrix also reduces any loss of soil nutrients. EnviroBond has a unique ability to allow for water penetration into the soil that it's applied to, which minimises erosion further by slowing overland flow rates significantly.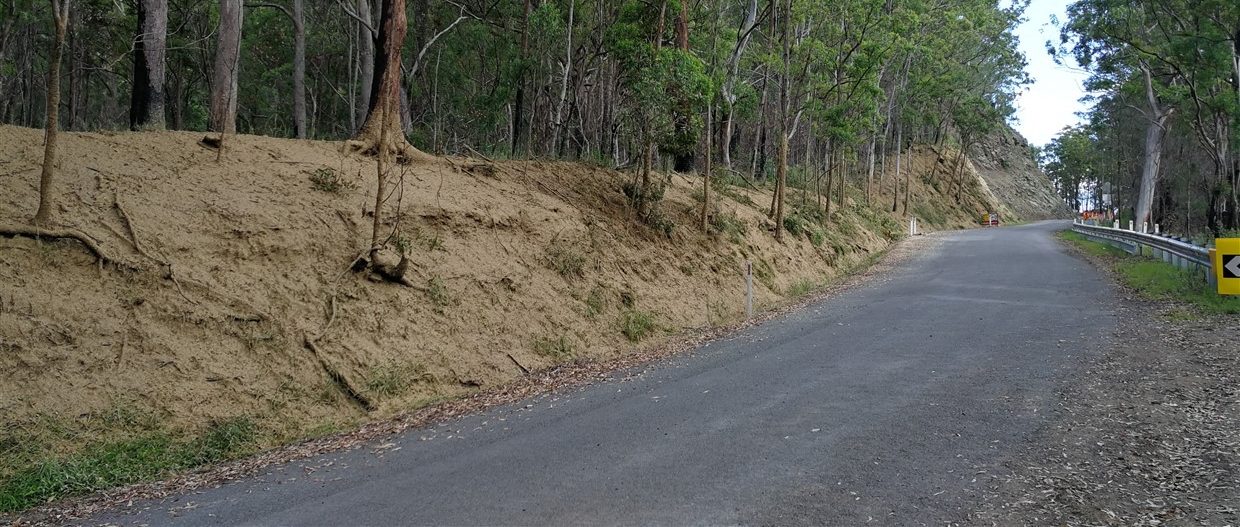 Friendly to the environment
Native grasses, plants and trees are ideally suited to stabilising damaged soils. EnviroBond Polymer helps to establish native vegetation and improve overall soil health. The product can also be used with confidence in the most sensitive of environments.
Add seed & fertiliser if you like
One of the standout benefits of EnviroStraw's EnviroBond Polymer is that it can be applied with seed and fertiliser included in the mix, unlike other binders on the market. This enhances vegetation establishment by protecting the seeds which leads to improved germination and retaining all-important fertilisers in order to boost growth.
Combined with our purpose designed revegetation blend fertiliser (which includes up to 22 different species of microbes, bio stimulants, and 64 minerals), the combination will further protect the environment from excessive nutrient run-off and provide necessary nutrients to native species.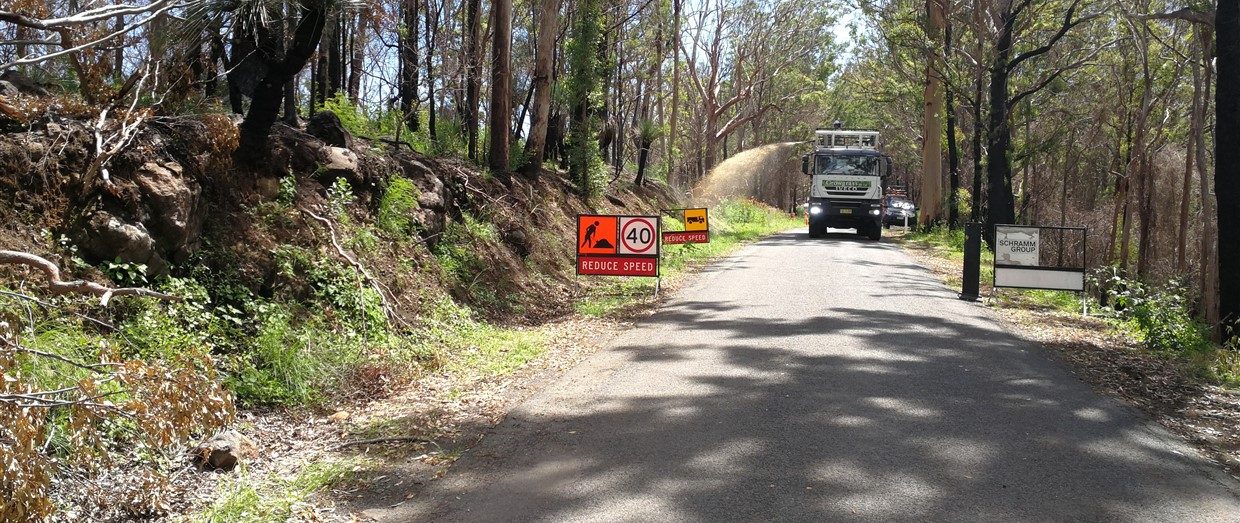 Erosion prevention
EnviroBond Polymer has been independently tested to withstand a 200 millimetre rain event helping to reduce the loss of soil, nutrients, seeds and fertilisers in the case of torrential falls.
Severe bushfires can produce a highly nutrient-rich fine ash that helps the soil rejuvenate. By limiting erosion, this clever EnviroStraw technology prevents that ash from washing away. This has the added benefit of protecting waterways from contamination from sediment run-off too.
Long lifespan
Another advantage of using EnviroStraw's EnviroBond Polymer is that it will last for up to 12 months depending on the climatic conditions. Our team of experts have combined specially selected polymers with UV stabilisers included, to ensure EnviroBond Polymer degrades slowly in the harsh Australian sun. This gives the soil time to recover and revegetate.
As the recovery effort gathers pace after the devastating bushfires, EnviroStraw's EnviroBond Polymer is the ideal revegetation solution to rehabilitate fire ravaged soil on infrastructure and commercial sites.
If you need help revegetating a site impacted by the bushfires, get in touch with EnviroStraw to find out how EnviroBond Polymer can transform damaged soil into a lush, green landscape.