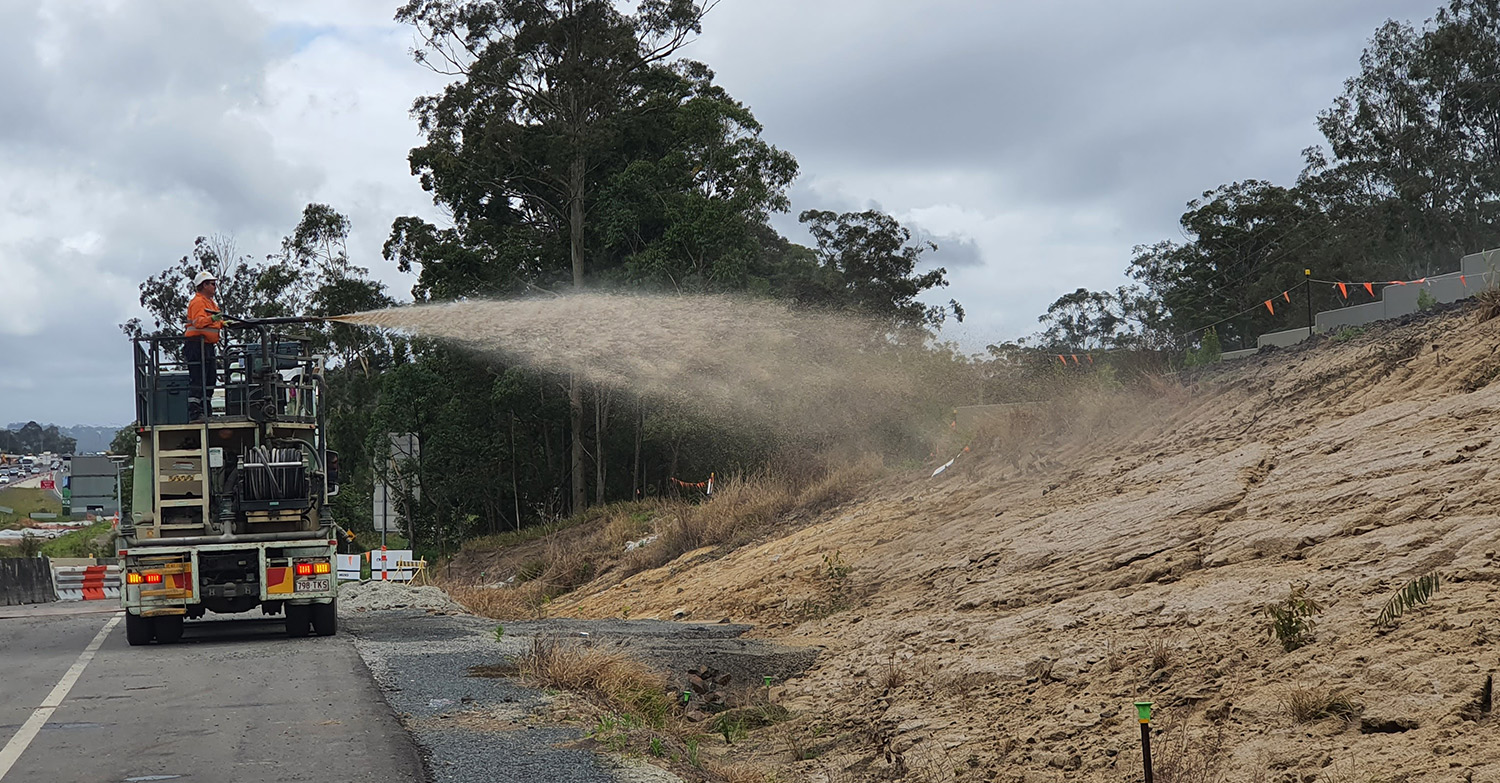 At EnviroStraw, we're always challenging ourselves to make our products better – and that includes continually refining our hydromulch to ensure it performs to the highest standards and is environmentally responsible.
We want to make sure it mixes and sprays better, and produces drought-resistant plants that are both healthy and deeply rooted.

Along the way, we've learned what really matters when it comes to our products and services – they need to be easy to use, maximise revenue streams for our clients and, just as importantly, bring the desired outcome for their clients, as that enhances their overall business growth and reputation. 
We know that the revegetation and erosion-control market is competitive – every day we hear how frequently the lowest bid is the one to win. But what if you could offer your clients more than your competitors? What if you could bring them the desired outcome at a lower overall cost, whilst providing an environmentally responsible approach? And what if you could offer them new services – ones that bring new revenue streams to your business and enhance the project outcome?

The benefits
Significant water savings

A reduction in Co2 emissions

Reduced time on site

Reduced overall revegetation costs

Soil science services

Australian-made products that support small rural communities

Strong establishment of native vegetation

Environmentally responsible products

Products that mix and spray with ease – providing superior ground cover and including more than just hydromulch

Award-winning biotic growth amendments and bonded fibre matrix products.
Every EnviroStraw product and service does all of the above and more – overall, we aim to enhance our clients' businesses and use the efficiency of advanced soil science to boost their bottom line. 
As industry experts, we also pride ourselves on the standard of ongoing advice and support we give to all our clients – we're always on-hand, should they need us. To find out how we could help you, just give us a call or drop us an email.