EnviroMatrix works wonders in the Gold Coast hinterland
Lamington National Park Road, O'Reilly's, QLD
The challenge
To vegetate disturbed soils on eroded roadside batters at a site near O'Reilly's Rainforest Retreat in the Gold Coast hinterland. 
Our brief was to provide a long term, self-sustaining outcome that would minimise road closures and ongoing maintenance.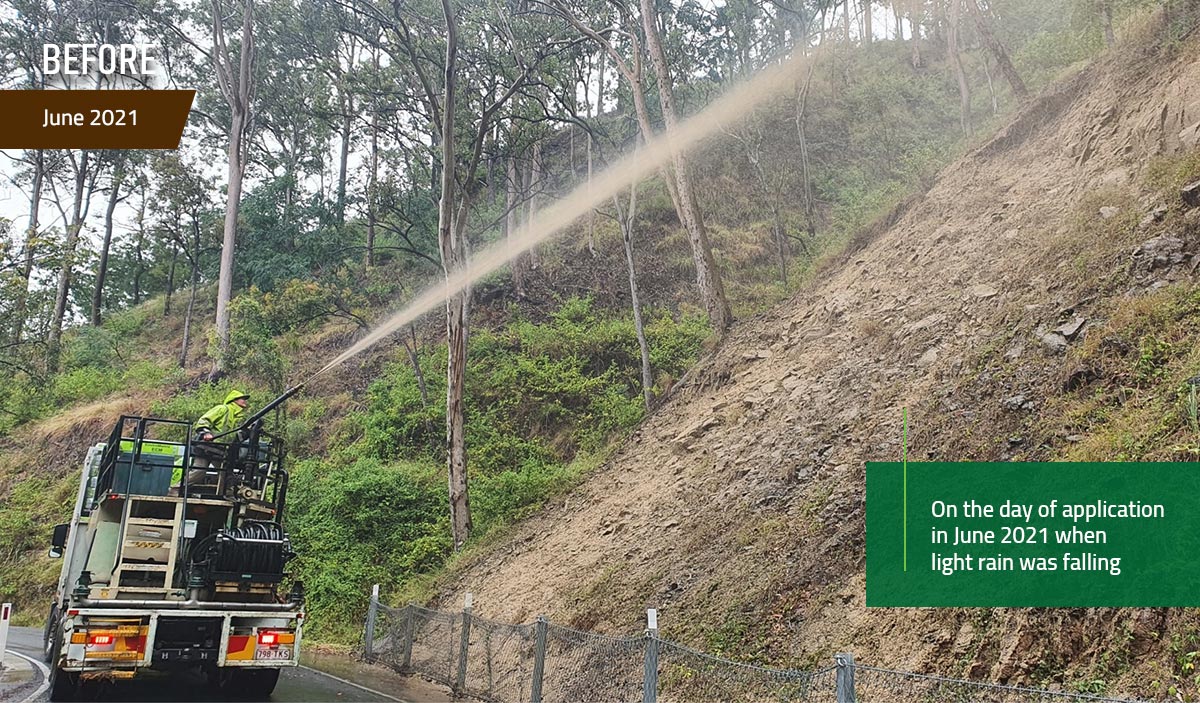 The solution
Our team applied EnviroMatrix at a rate of 10 tonnes per hectare to encourage strong, swift vegetation growth. This was in conjunction with EnviroBond at a rate of 400 litres per hectare to provide superior surface soil protection. 
The soil conditioners and fertilisers included are mineral based and non-soluble, eliminating the risk of nutrients leaching and contaminating the environment. 
This combination of products was selected to provide immediate and medium-term soil erosion control that would also allow for effective vegetation establishment and long-term slope stabilisation.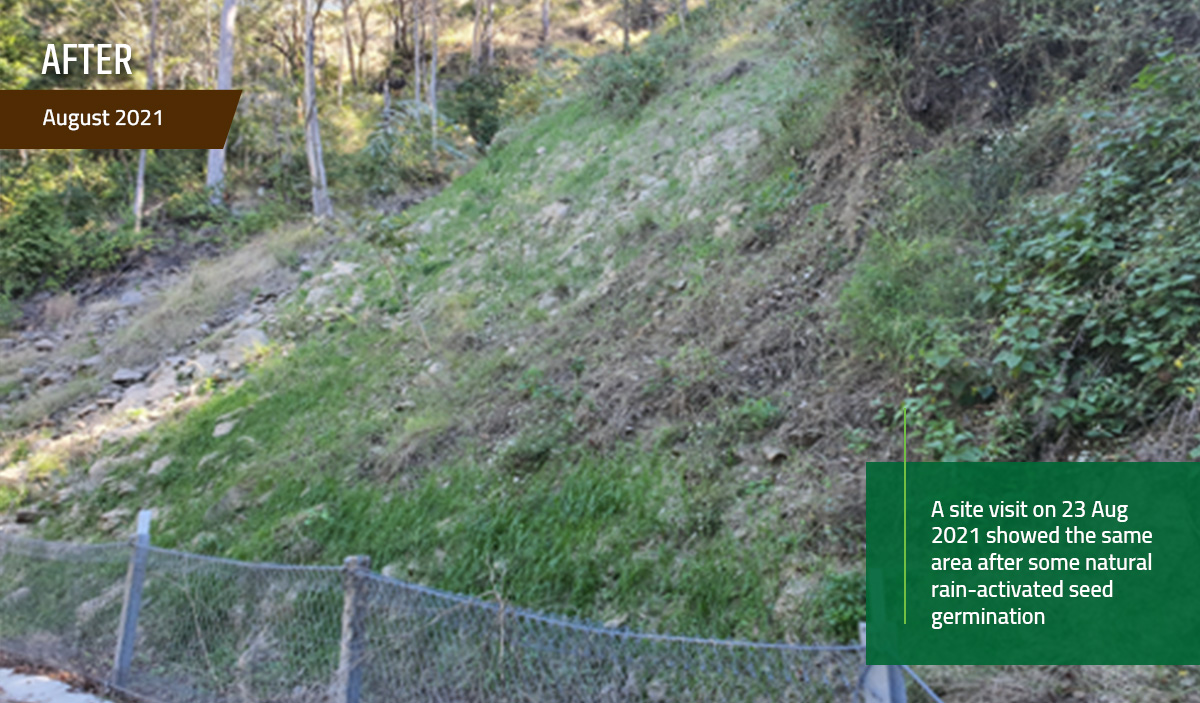 The results
Less than three months after the project began, a successful cover crop had established on the roadside batters with minimal soil erosion. The dryland non-watering program used on this site was designed to protect seeds from insects and climatic conditions until the climatic conditions are favourable for germination.