Pacific Complete hard stand rehab project
Pimlico, NSW
The challenge
Once the Pacific Complete highway upgrade project was done and dusted in northern New South Wales, we were brought in to revegetate a hard stand area near Pimlico.

Our team were tasked with implementing a low-maintenance, self-sustaining solution that would thrive in a subtropical climate.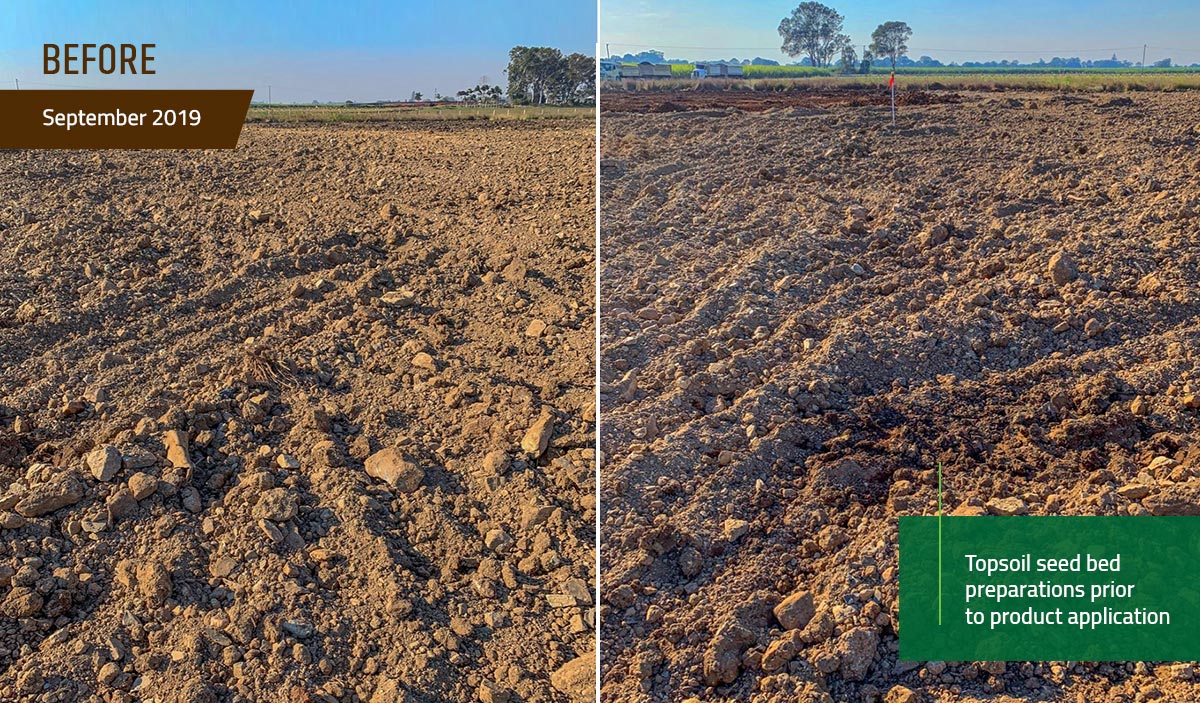 The solution
Using EnviroStraw HGM hydromulch at a rate of five tons per hectare, EnviroBio fertiliser at a rate of 400 kilograms per hectare and EnviroBond at a rate of 400 litres per hectare, we implemented a long-term erosion-control program with specialist storm-proof properties.

The solution was designed to help establish a pasture blend that included native and introduced species of vegetation in the shortest timeframe to minimise erosion and overland flow.

The results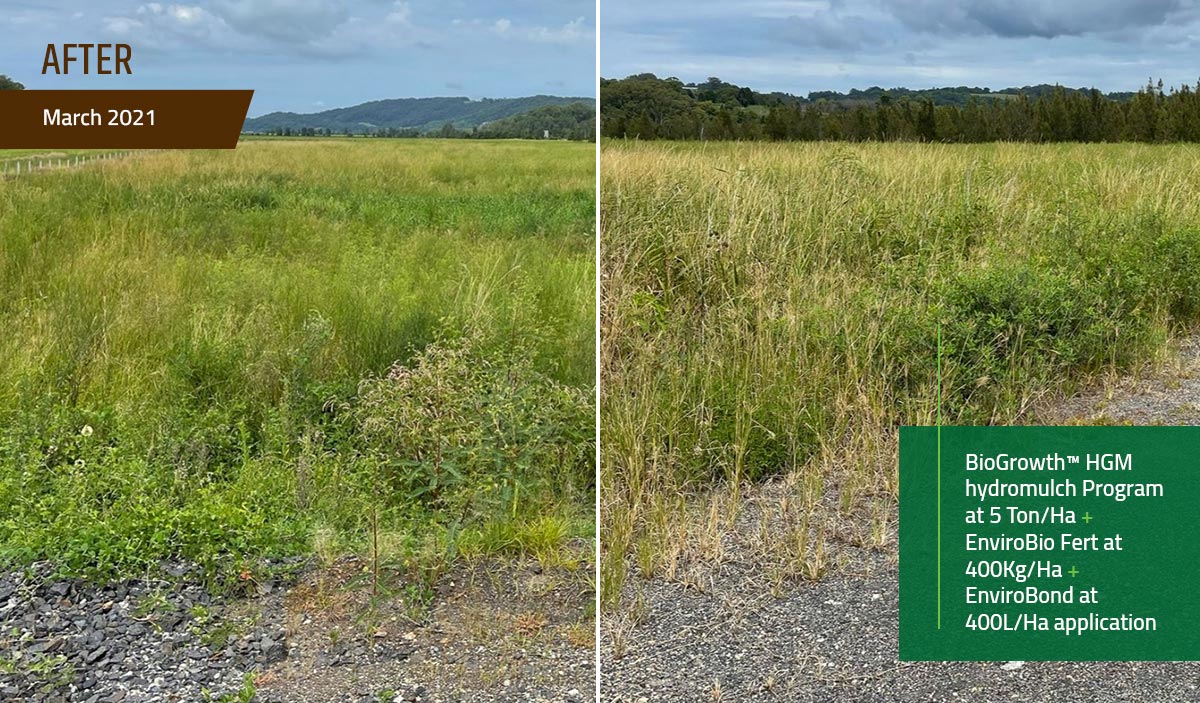 Six months later, with only natural rainfall to help it along, a well-established pasture vegetation cover was established. At the time of writing, it's 18 months post-application and the area has completely recovered. Locals say it looks the same as it did prior to the disturbance.