Sunshine Coast, QLD
Sunshine Coast rock batter
The challenge
To revegetate a relatively steep, sandstone-based rock batter near the Caloundra exit on the Sunshine Coast motorway project without using subsoil amelioration and/or topsoil or compost  treatment.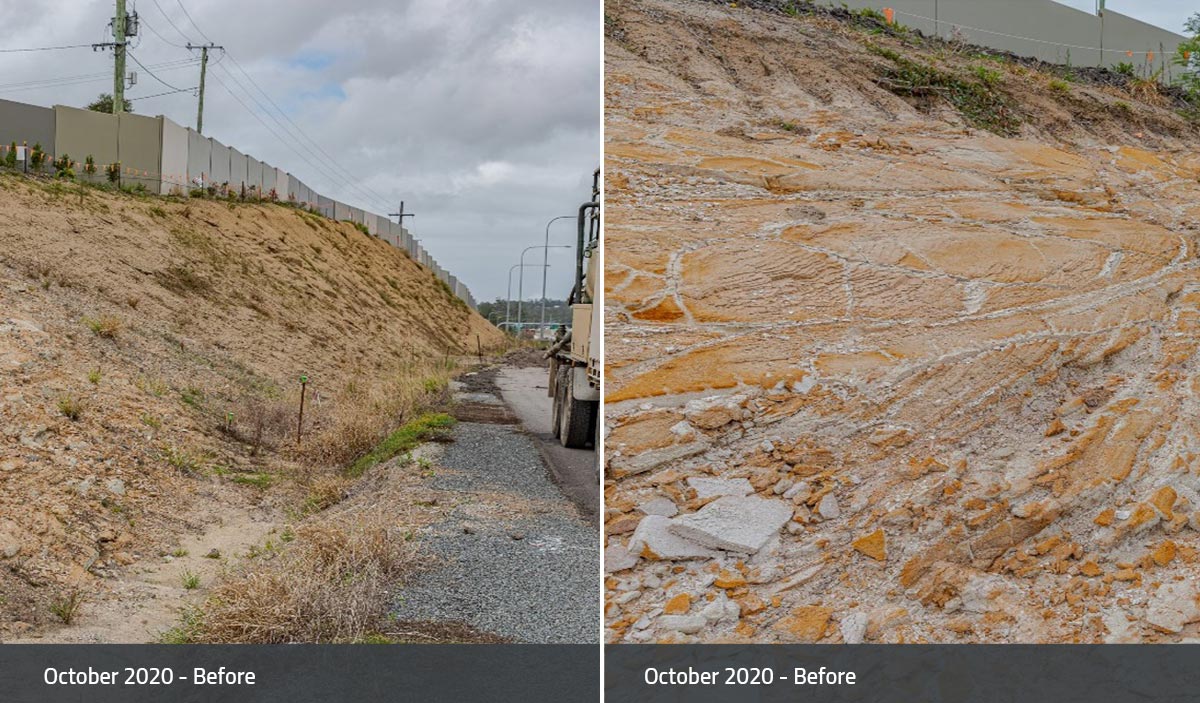 The solution
Our team applied EnviroMatrix®ECM Biotic Soil Amendment hydromulch at a rate of 10 tons per hectare and EnviroBond storm-guard polymer at a rate of 400 litres per hectare, in order to provide a high-strength durable bond of the applied EnviroMatrix Biotic Soil Amendment.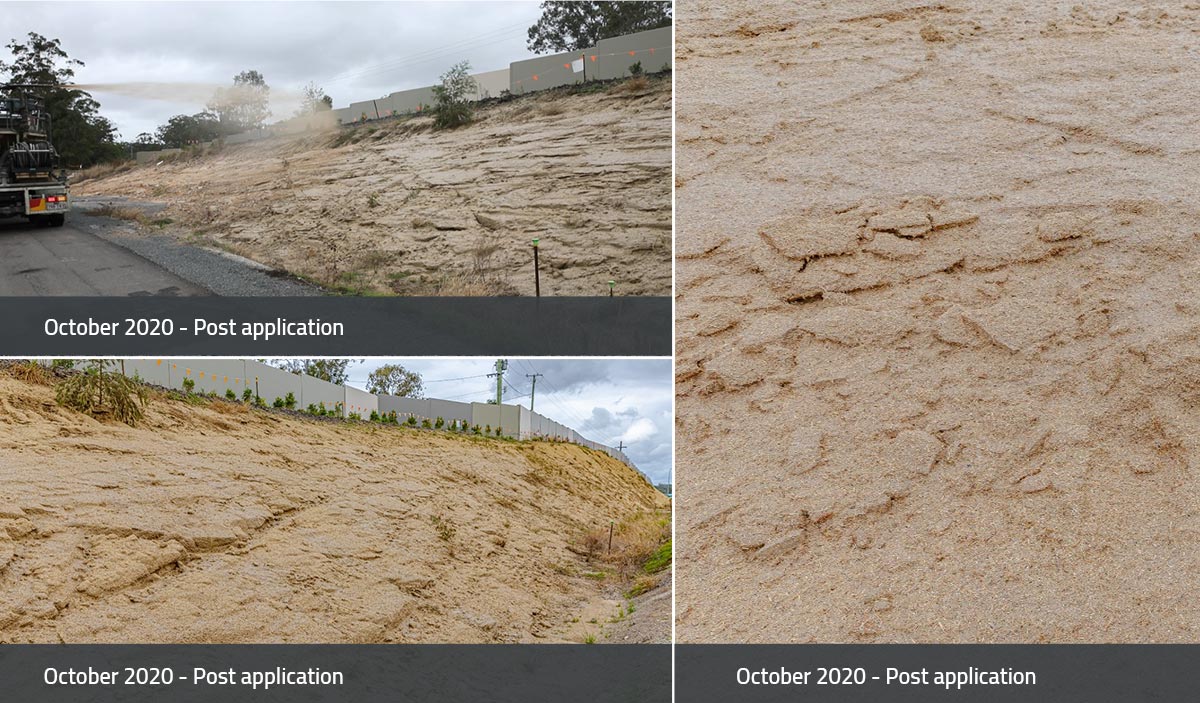 This was intended to provide immediate and medium-term soil erosion control, as well as a suitable growth amendment for seed germination that would allow for plant establishment and provide long term soil-erosion control.

The results
Just seven months after application, native vegetation was establishing successfully on the BioGrowth-treated site, with minimal soil erosion.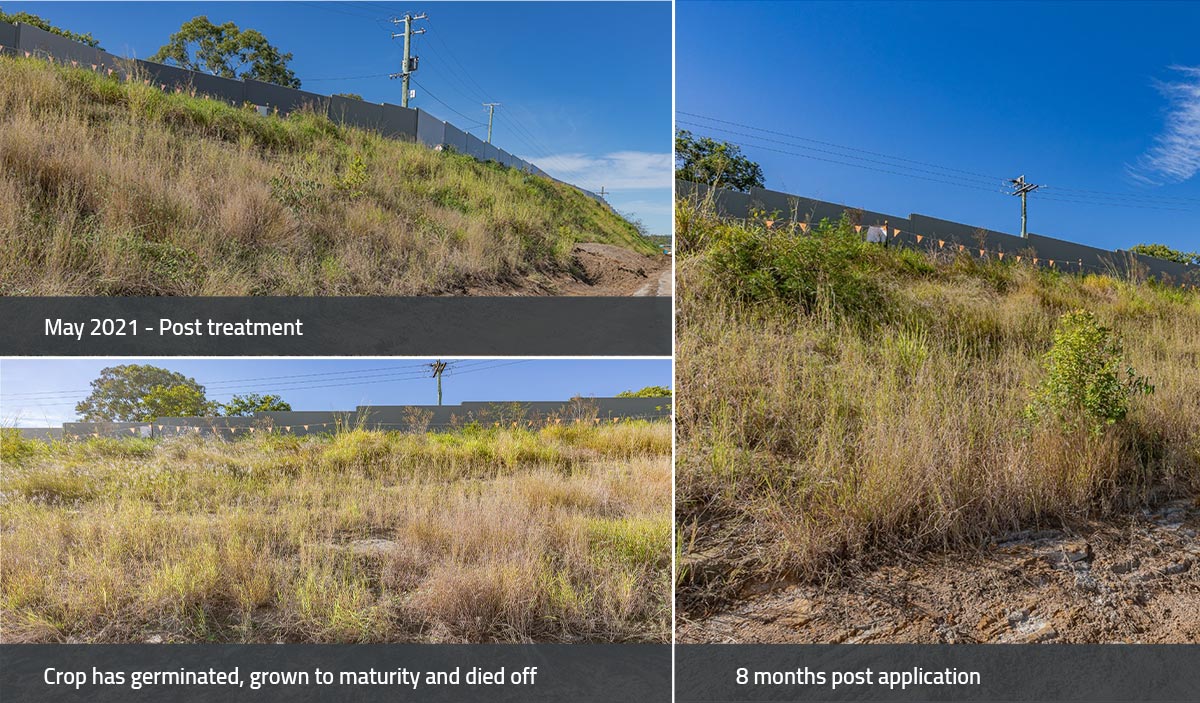 A site visit in early May 2021 revealed that the cover crop had germinated, grown to maturity and died off. The secondary species (introduced grasses) and some native pioneer tree species were well and truly establishing, with some of the grass species having gone to seed and commenced their resting phase. 
Right on schedule, this will allow the native tree and shrubs to start overshadowing, and by the 12-18 month stage most of the grasses will have died off or feature less prominently in the composition ratio. The dryland non-watering program used on this site is designed to safeguard the seedbed and provide protection from erosion for up to 12 months.