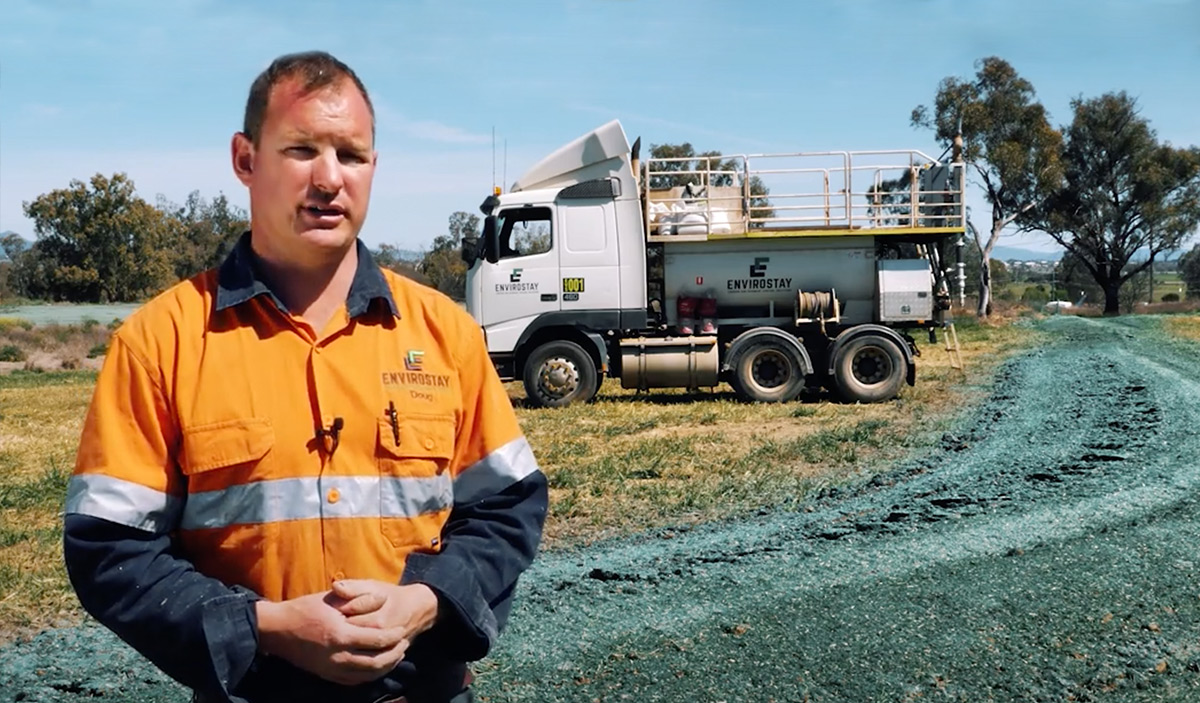 At EnviroStraw, we work with contractors around Australia to ensure they get the best revegetation results for their clients in the civil construction, mining and transport infrastructure industries. 
We also rely on them for honest feedback via video testimonials and reviews so that we can continue to grow and improve.
Recently we caught up with Doug Reardon – who's the Manager at Envirostay Erosion & Sediment Control Solutions – on site for his honest opinion about working with EnviroStraw. You can watch the full chat in our video below.
Doug described his experience using EnviroStraw Hydromulch at a Tamworth Regional Council civil construction site. This is where his company has been carrying out rehabilitation works on some disturbed diversion water buns, with the goal being to prevent erosion.  
"We used EnviroStraw Hydromulch to stabilise the surface and ultimately grow some grass for long-term erosion protection. This type of hydromulch is used for revegetation, steep slope stabilisation, dust suppression and erosion control," said Doug. 
"We've been very happy with the product because it mixes well and becomes a nice, homogeneous slurry in the tank. It also sprays well through the gun and covers the ground well," Doug explains.
He goes on to say there is one key benefit to using EnviroStraw Hydromulch over competitor products: you can fit more in the tank compared with wood-fibre blends. This saves Doug's team time on the truck and as a result there are fewer tank loads required. It also means less water used per tank.
"This is a big, big saving for us and a very important one for our company… On projects where we have to meet a certain specification of tonnage to the hectare, this is a critical benefit."
If you have a few minutes, make sure you watch our video to hear the rest of what Doug has to say.