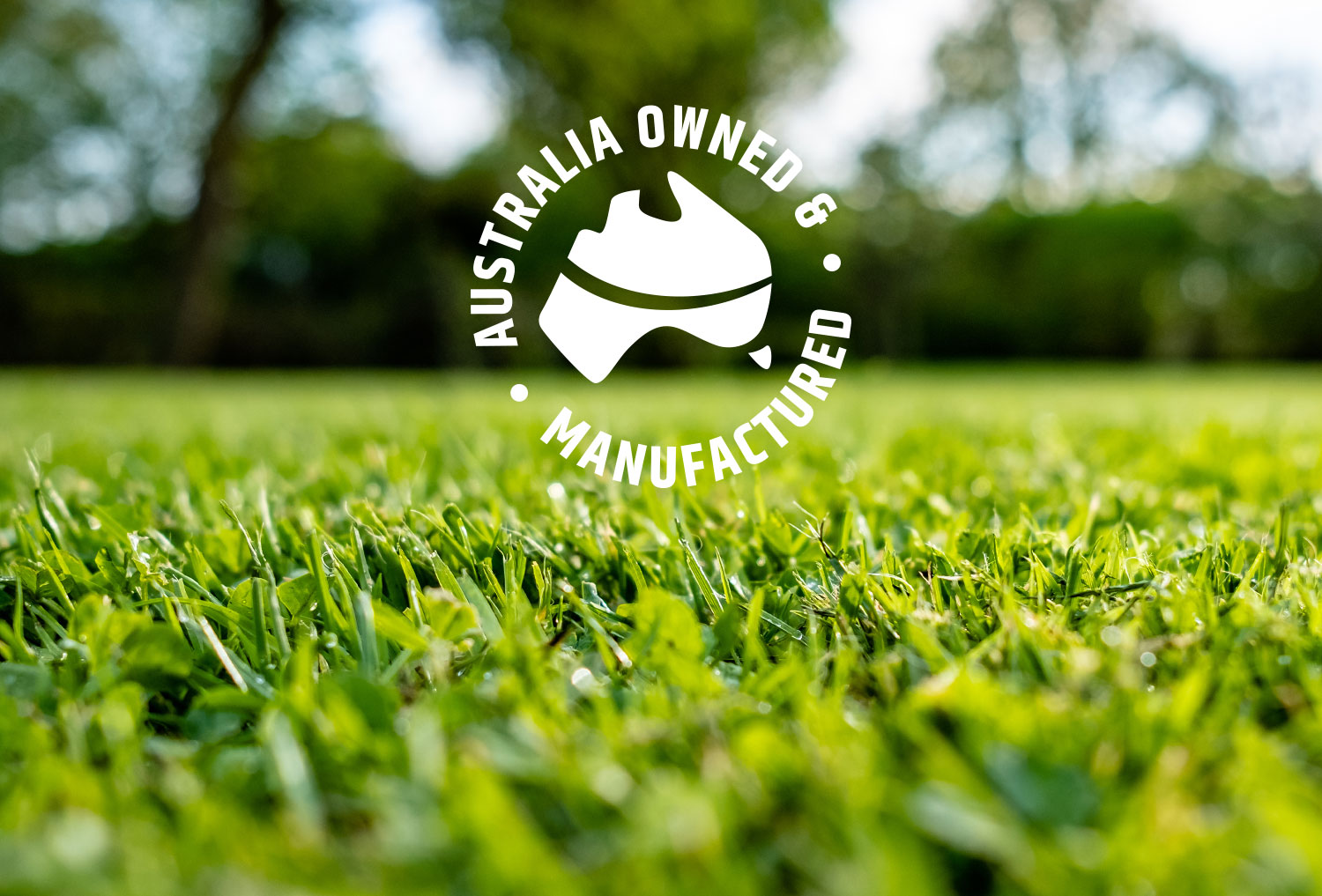 In less than a decade, EnviroStraw has grown from humble beginnings to become a market leader in Australia's erosion control and revegetation industry.
Since the start, our focus has been on developing world-leading innovative products – harnessing Australian renewable resources that are easy-to-use and achieve the desired outcome on any project. Nine years on and EnviroStraw has brought huge innovation to the Australian revegetation and erosion control industry – developing unique products and winning three International Erosion Control Association awards for Innovation.
GeoSpray – a world-first, spray-on erosion control membrane – won the 2015 IECA Innovation award as a cost-effective, reliable way to control erosion for steep slopes, drains, and on any soil type, providing up to ten years' protection of the treatment area.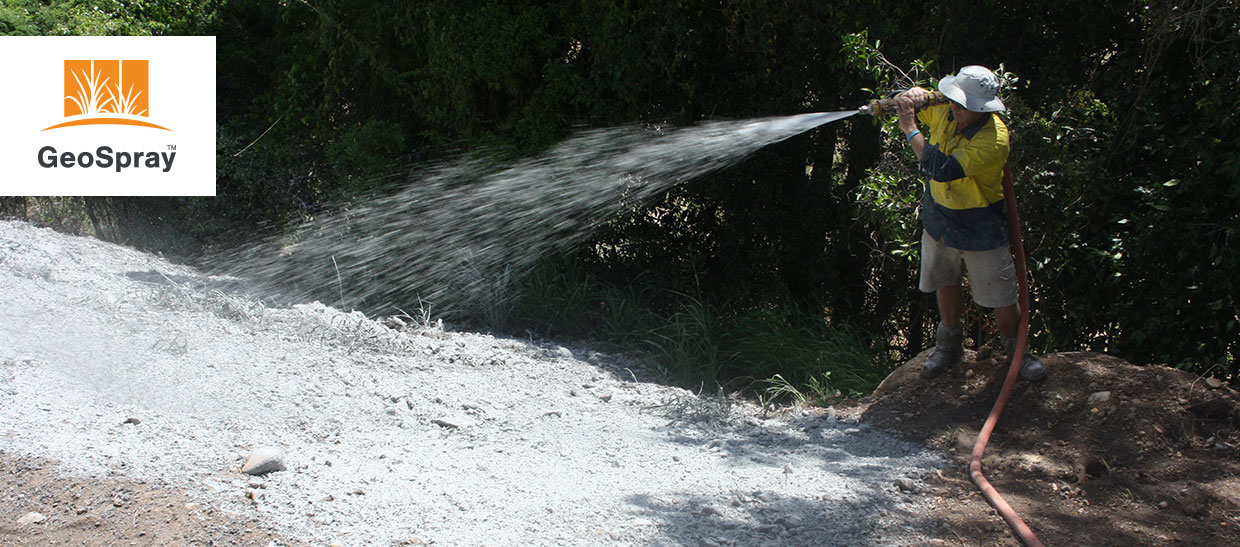 EnviroStraw Hydraulic Growth Media Hydromulch won the 2015 IECA Innovation award, as the first hydromulch manufactured in Australia from a thermally processed straw fibre with included soil conditioners. 
All-in-one bag product EnviroMatrix Erosion Control Matrix and Biotic Growth Amendment won the 2020 IECA award for Innovation – the first of this product-type to be manufactured in Australia using Australian renewable resources.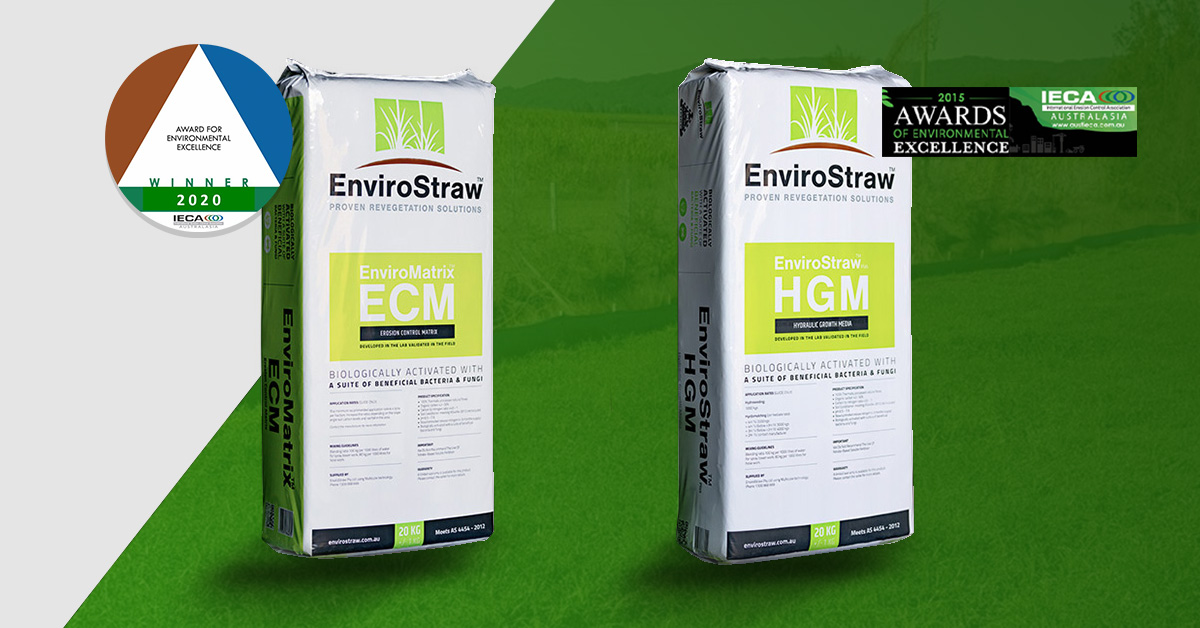 Regenerative revegetation program Biogrowth is a true revolution in the erosion control industry. Looking at soil from a microbial standpoint and balancing any soil type to enhance microbial activity, it delivers a self-sustaining and long-term outcome in the same way nature does.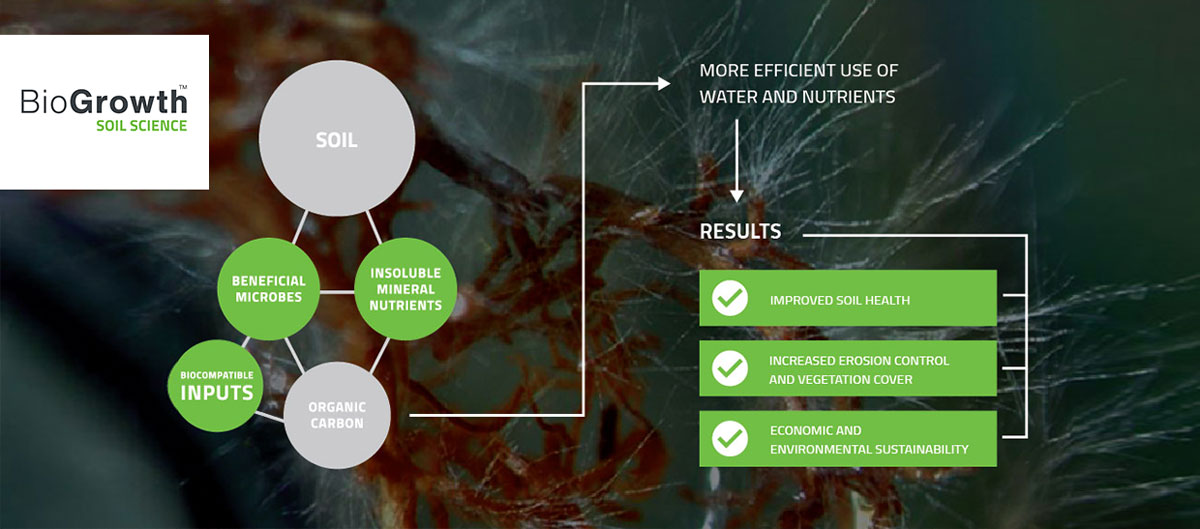 As well as our product success, EnviroStraw now operates its own manufacturing facility that supports local communities in Yarrawonga, Victoria and is where we manufacture our straw-based range of hydromulch products. We also partner with a manufacturer in Gympie to  bag and manufacture our GeoSpray and range of erosion-control polymers – again, providing support to these small farming communities. 
EnviroStraw products have been used on mine sites, road projects and other construction sites across Australia – providing exceptional outcomes wherever they're used. Happily for all our customers, EnviroStraw products have all been independently tested for efficacy – ensuring they perform to the highest standards across the board.